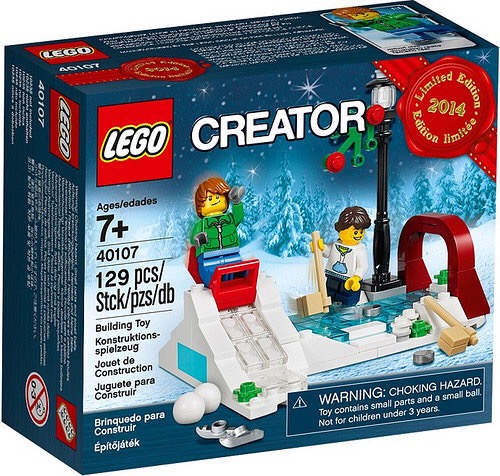 It is now after midnight on the East Coast so that means LEGO Shop@Home's Black Friday "sale" is now live. Like most of their other "sales," they are using the holiday sale season as a way to move stock on clearance items that are unpopular and/or end of life, like key chains and non-building sets like carrying cases, etc. Shop@Home UK applies a modest 15% discount on some of the D2C / UCS sets for their Black Friday sale (which is really strange considering Black Friday is a US phenomenon, but anyways…). Still, there are a few things worth mentioning like 75013 Umbaran MHC™ (Mobile Heavy Cannon) for 20% off. A selection of Movie sets are also 20% off. And remember, you'll get:
– Free Holiday Set with purchase of $99 or more until December 1 or while supplies last (pictured above).
– Free shipping with no minimum until December 1.
(Also, for those of you in the UK, the Shop@Home sale is now live. Check out this post for details and links)