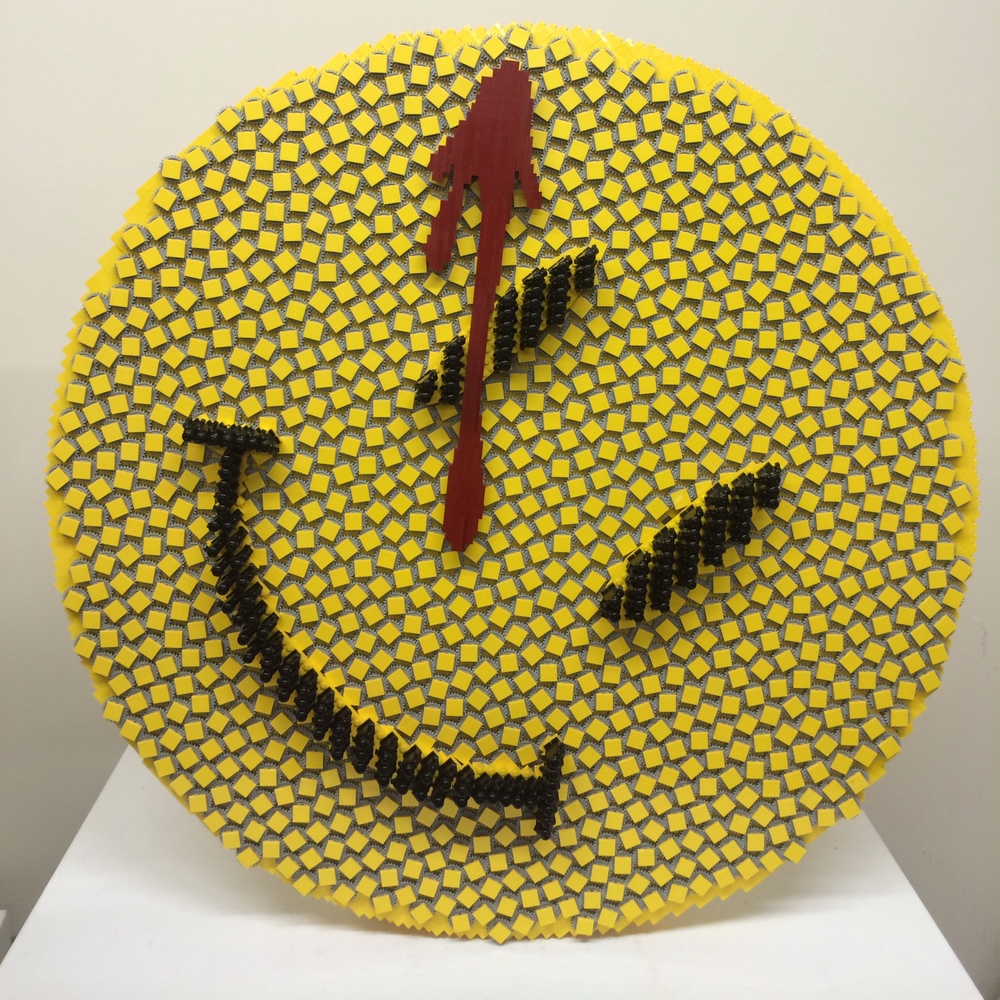 The names of Brandon Griffith and Nathan Sawaya should not be unfamiliar to our readers. They've been featured before for their work and next week during the San Diego Comic Con, they will be participating in an art show called Pop! Art of the Geek. The show is curated by Nathan Sawaya and "highlights the artwork of a dozen established and emerging artists who have re-imagined the icons of pop culture in ways never before seen".
Brandon will be featuring the above pictured piece, titled "It's All A Joke," a construct of the comedian's badge from the popular Watchmen comic.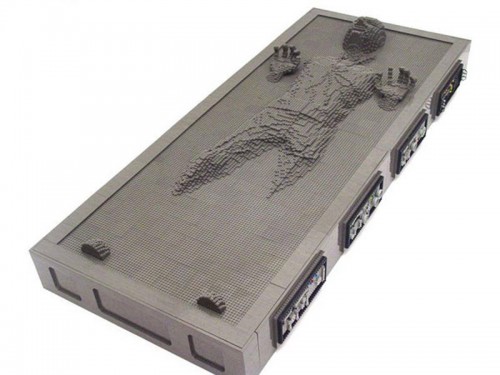 Nathan Sawaya will be displaying his iconic Han Solo in Carbonite LEGO sculpture.
If you've never seen either piece in person, it's worth your time to stop by the gallery see them for yourself. The pictures really don't do them justice. The exhibit will be on display at the Michael J. Wolf Fine Arts Gallery located at 363 Fifth Ave in the heart of the Gaslamp District across the street from Dick's Last Resort. Gallery hours are from Wednesday July 23rd to Sunday July 27th from 11am to 7pm. If you are going to the show, it is extremely easy to find as it is on the second block you walk up when you head into the Gaslamp for lunch or dinner. All of the art is for sale and benefits the Art Revolution Foundation that works to put art supplies in schools. For more infomation check out the Art of the Geek website.