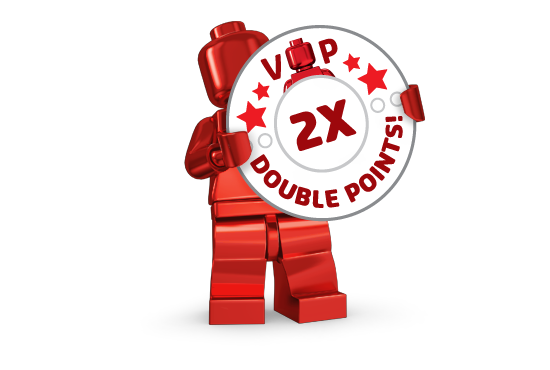 This is not an April Fool's joke, but LEGO Shop@Home is offering Double VIP points starting today through April 15th on every order. There's only two weeks to take advantage of this offer.
Now, there's a rumor that there will be early access for VIPs for the Sandcrawler set and tupically early access happens two weeks before the official on sale date which happens to be May 1s. So there may be a one-day crossover where you can get early access AND double VIP points.
But wait, Darth Revan has been confirmed for the May the Fourth promotion from May 3 through May 5 or (while supplies last). So now the question is when should you buy the set? Early with the possibility of double VIP points? Or later and get Darth Revan? Me, I'm waiting for Darth Revan. Double VIP points doesn't get that minifigure into my hands.