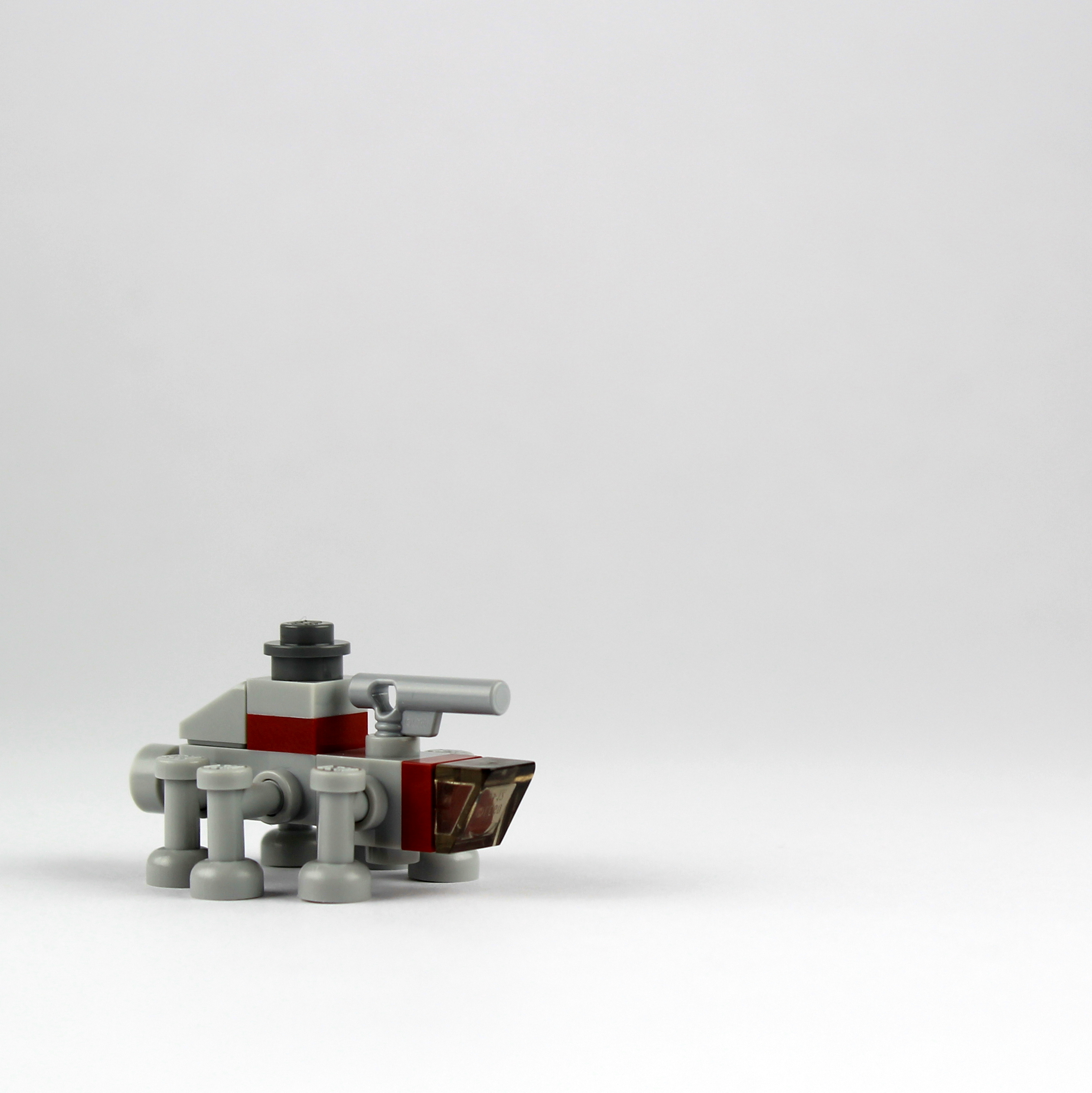 (Singing) On cycle eleven of Life Day my first mate gave to me, a Volkswalker Beetle,
a cranky Xerox copy,
another grey triangle,
a case of Déjà  vu,
three teeny blasters,
an angry Steward of Endor,
a pair of ruby slippers,
a bounty hunter's hot rod,
a break-dancing pilot,
an impractical escape ship
and a dancing droid beneath the Life Tree. (/Singing)
Some models are just plain adorable. Is this little guy one of them? Yes. Yes he is. The leg solution is clever, the cockpit works well and it has the big gun needed to live up to title "Enforcer". I'm not sure why it has so much junk in the trunk or on the roof or whatever, but overall I still think it works.
You know, I bet this little guy is exactly what the doctor ordered to turn that grumpy clones frown upside down. Let's see.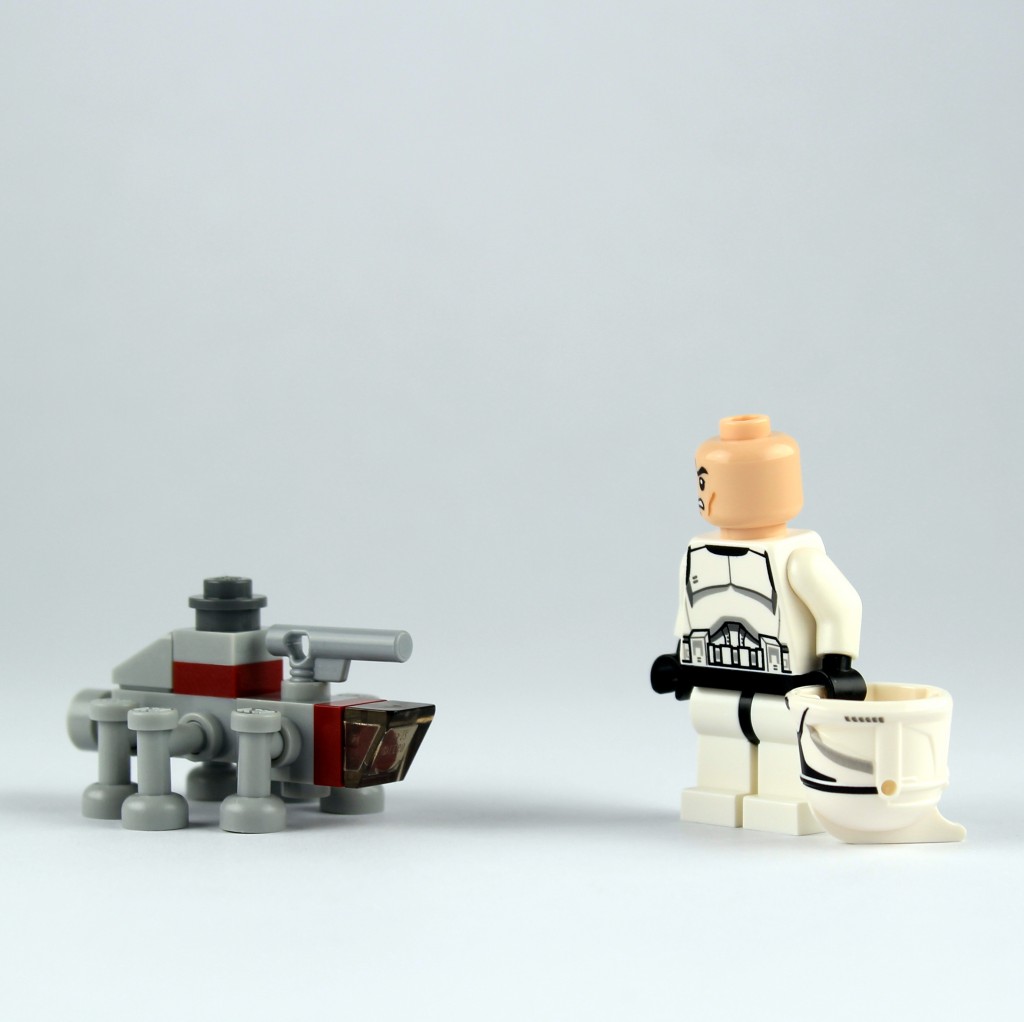 Ooooh, I think he likes it….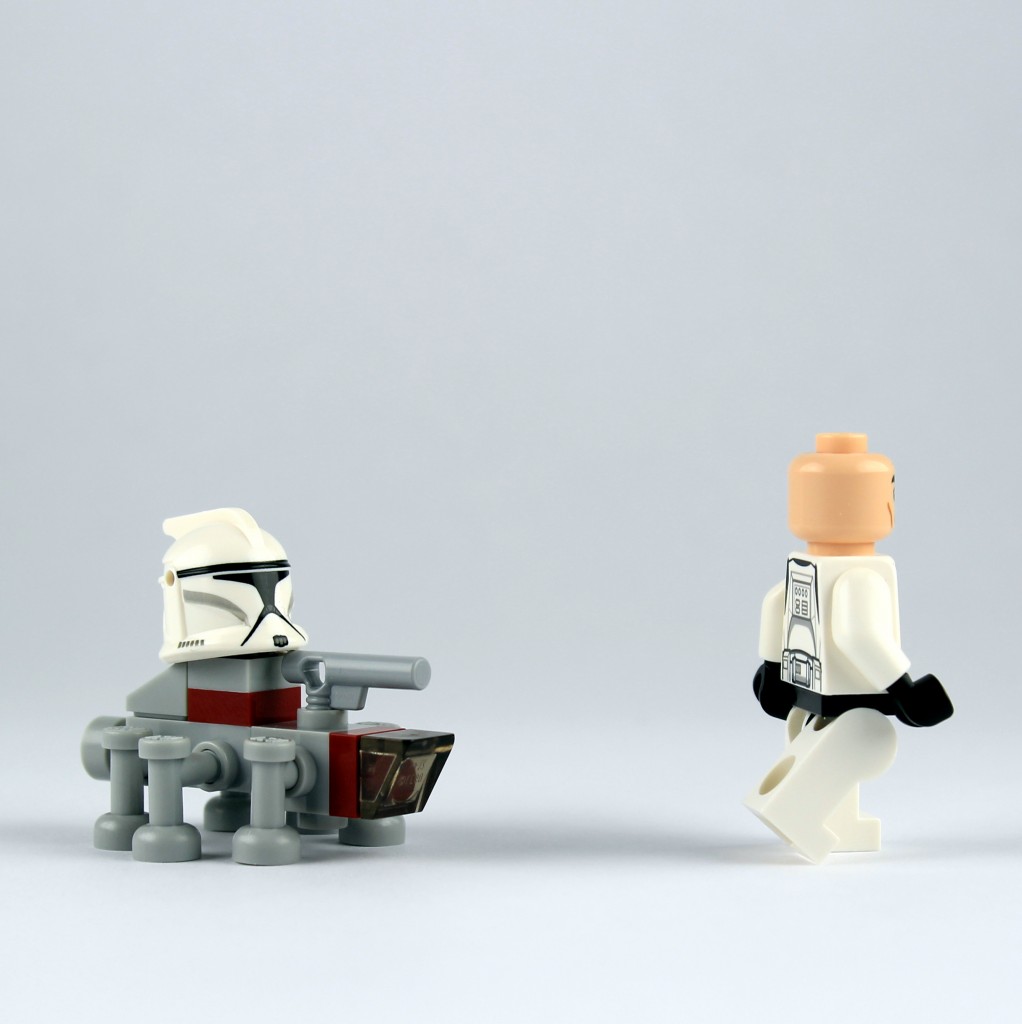 … nope, nevermind.
To be continued…