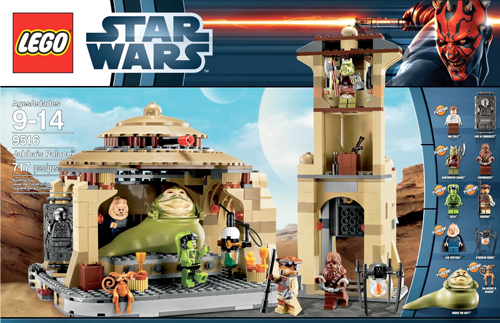 Ahead of the holiday shopping blitz, Amazon is discounting an oldie but a goodie, 9516 Jabba's Palace
, dropping the price down to $81.99, down from $119.99. That's a 32% discount on MSRP. This is in response to Target.com lowering their price on the set by the same amount.
It's companion piece, 75005 Rancor Pit
, seems to be on perma-discount. Amazon is asking for $44.97 for that set, a 25% drop on MSRP. Target's price for the Rancor set? $40.99, a 32% discount! Give it some time though, and I'm sure Amazon will match that price.
If you buy from Target and are a REDCard holder, you'll also get an additional 5% off those already low prices and free shipping!