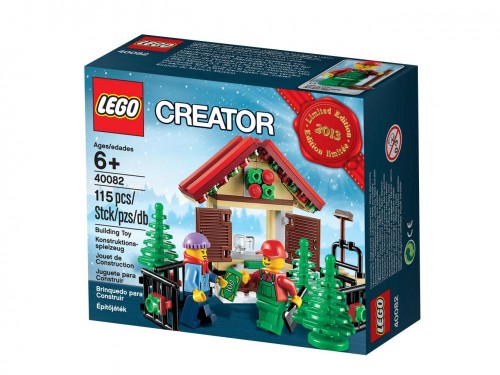 Just a reminder that you only have 24 hours left to place your LEGO Shop@Home order to take advantage of a couple of promotions. All offers expires tomorrow at 11:59pm EST October 31.
Get the first of two limited editions Holiday Sets with your purchase of $99 or more, assuming supplies hold out until then. Once your cart qualifies, it will automatically be added to your cart. An easy purchase would be 10235 Winter Village Market. It costs $99.99 and fits perfectly well with the promo set.
If instead part of your purchase includes at least $49 worth of LEGO Star Wars, you'll get a free Clone Trooper Lieutenant minifigure included with your order.
All orders qualify for double VIP points until the end of October.
And lastly, this offer doesn't expire tomorrow but you'll get free shipping if your order is $75 or more today, tomorrow, and every day.