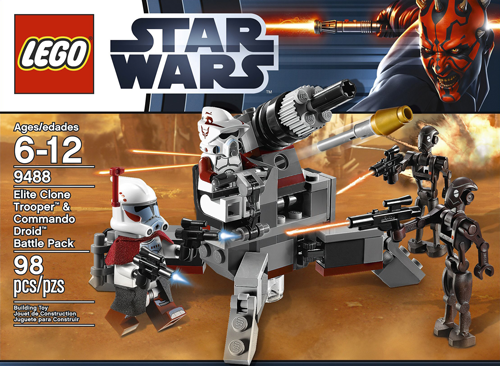 Amazon has heavily discounted 9488 Elite Clone Trooper and Commando Droid Battle Pack
. It is currently $8.55, down 34% from $12.99 MSRP.
I also noticed they have a few other Battle Packs on sale. Both 75001 Republic Troopers vs Sith Troopers
and 75000 Clone Troopers vs Droidekas
are $10.00, down 23% from $12.99.