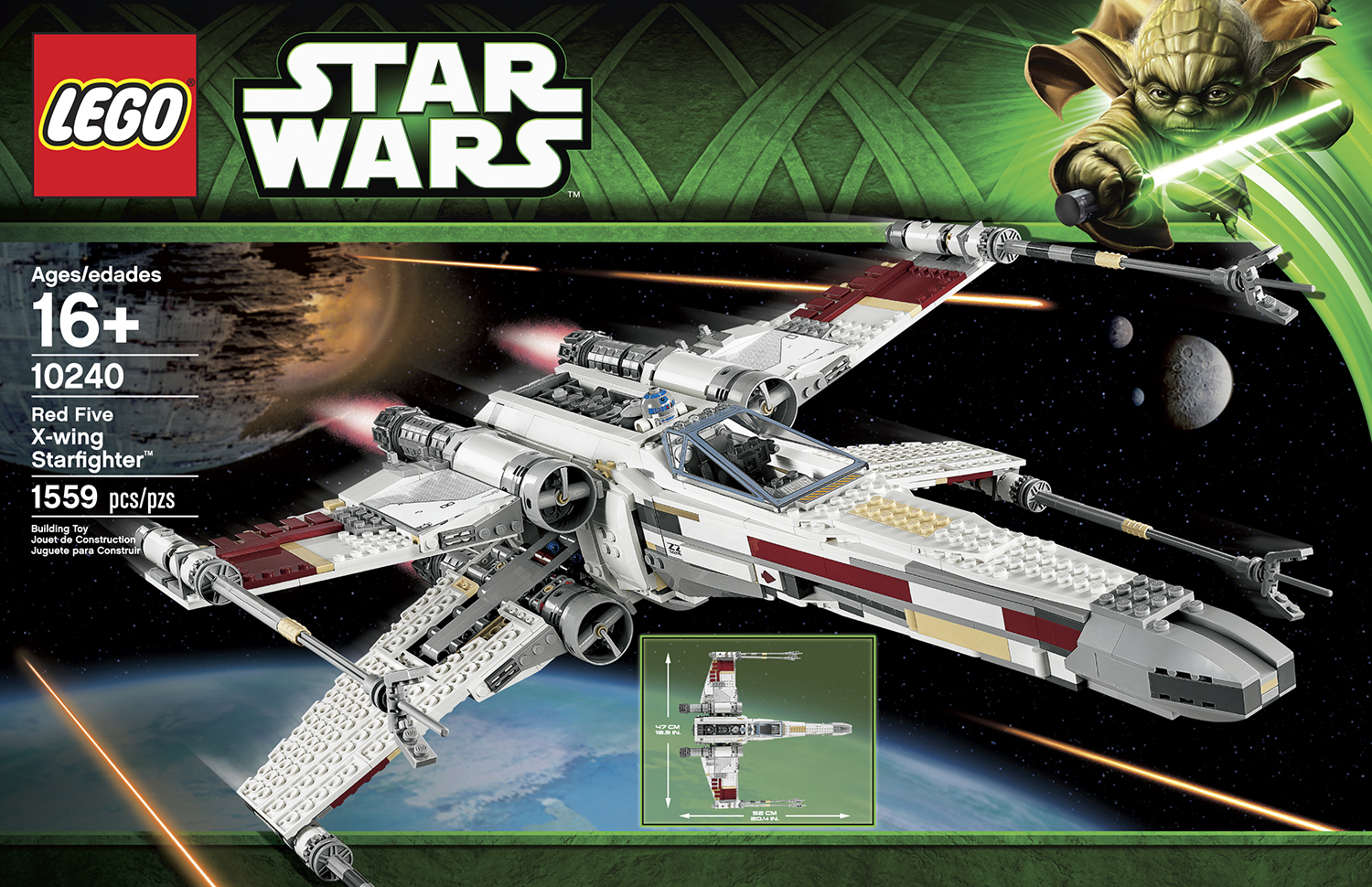 Tomorrow, May the 4th, is the unofficial Star Wars holiday and also the day that 10240 Red Five X-wing Starfighter goes on sale. We've been highlighting this set since May 1 offering our in-depth reviews and analyses. Without out a doubt, this is a fine set and there are few other early reviews out there in the wild if you still haven't made up your mind.
Bricknews.co.uk and Jedinews.co.uk have co-published a two part review:
The only negative for us is the stickers, we could've accepted the stickers on the wings and praise goes to LEGO for making each of these four stickers slightly different but the new cockpit piece really should have been printed. Don't let that one issue spoil what is otherwise an excellent set that will look great as the center piece of your LEGO Star Wars collection – this really is a must buy and we'd also recommend it to those that have the original release too.
Brickset also published their review a favorable review few days ago:
It's an essential purchase for all Star Wars fans. That's not true of every UCS set, some of which are far too big and cumbersome and of obscure subjects, but the X-wing is perhaps the most iconic craft in the whole six-movie series, and this model is just the right size: big enough to be impressive but not so big that you'll have nowhere to put it and it becomes a dust-gathering liability. Thanks to vast improvements in its construction you can swoosh it around without fear of bits of wing or engine falling off, too.
Eurobricks weighs in with their overly exhaustive review:
Of course there has to be a downside, but I'm delighted to say that 10240's flaw's aren't numerous. A slight gap in the body around the wing mechanism might bother some; I can live with it. The stand – although far less wobbly than its predecessor – seems to have a tendency to twist, at least in my case. R2-D2 continues to insist on being too small. And I really am not keen on the new nose.

But these, even taken all together, are minor flaws. 10240 is an excellent rendition of the classic X-Wing; a delight to build, to display, and to own.
There are couple of common threads woven into each of the reviews including ours. The stickers on the canopy need to die in a fire. I do agree that on such a premium product, a printed canopy would make a huge difference in the build experience. Stickers are already difficult to put on straight, but dealing with large transparent stickers on a large transparent element is just introducing a level of frustration that detracts from an otherwise enjoyable building experience. A few other minor quibbles aside, the set comes highly recommended from all reviews.
Shameless plug time: We hope you enjoyed our coverage of 10240 and if you are planning on buying the set online, we would appreciate the click through. Hit this link to purchase the set when it goes on sale and you'll be supporting our site. We thank you in advance.