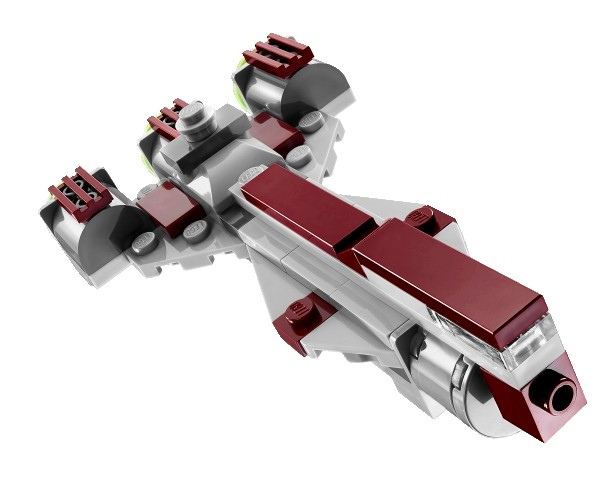 Brickset and Brickfanatic have both revealed the new polybag sets for 2013. Of interest, there are a slew of new licensed sets:
Star Wars

30240 Z-95 Headhunter

30241 Gauntlet

30242 Republic Frigate

30243 Umbarran MHC
The mini version of 9525 Pre Vizsla's Mandalorian Fighter is finally given its proper name, 30241 Gauntlet.
Super Heroes
30166 Robin and Redbird Cycle
30167 Iron Man vs. Fighting Drone
There is also one very curious set listed: 40200 BMW. I can't imagine what else it could be other than a mini BMW car. We'll see.
Thanks to DarthBuilder for the reminder.