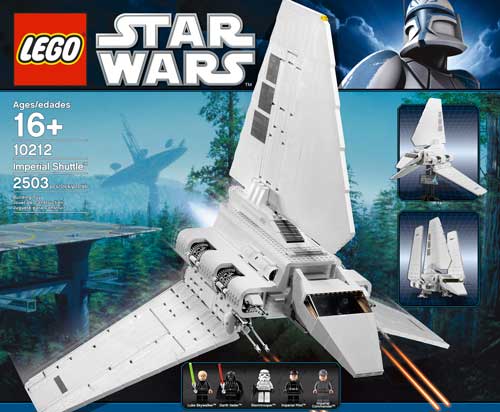 In addition to Amazon lowering it's price on 10221 Super Star Destroyer, they've also discounted 10212 Imperial Shuttle
as well. It is on sale for $209.99, a nearly 20% discount off of MSRP. The last time we mentioned the Shuttle, it was listed on LEGO Shop@Home's 'Retiring Soon' page noting its imminent discontinuation. This might be the best price you see on this set from here on out.
Also, 10197 Fire Brigade
is discounted 20% down to $119.99.