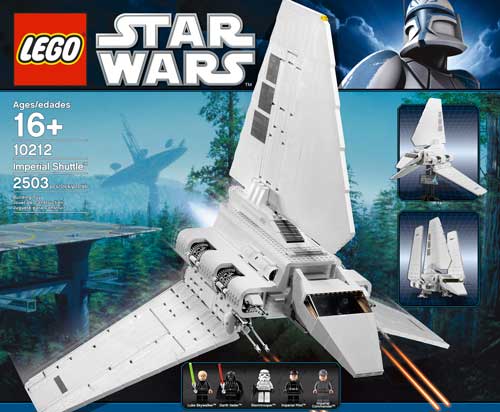 LEGO Shop@Home's Retiring Soon page has been updated with a few more sets. Of note are the inclusion of some Star Wars sets. Those sets are:
If you're wondering why the other two Series 1 planet sets aren't on the list, they've already hit the 'Sold Out' status.
Shop@Home is offering free shipping with orders of $99 or more with delivery in time for Christmas if you order by December 18th. You'll also get VIP points. The other big etailers also have the sets listed in stock so no-tax-to-most-states Amazon or even 5%-off-with-Red-Card Target may work out to be slightly cheaper.
There's also a Cars 2 set on that list, 9483 Agent Mater's Escape.
Thanks to William for writing it in.