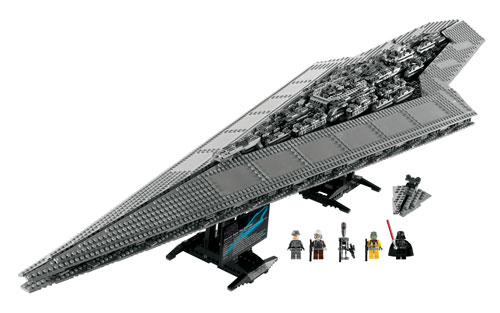 Toys'R'Us finally included the big UCS sets in their Buy One Get One 50% off LEGO deal this week, and by big UCS sets, I mean 10188 Death Star, 10221 Super Star Destroyer, 10212 Imperial Shuttle, and 10225 R2-D2. 10225 R2-D2 is seeing a slight markup, $20 over MSRP. The other three are right at MSRP so you could see a potential savings of 25% if you pair two items of the same price.
Alternatively, if you live in a state where Amazon doesn't charge sales tax, you should know that you might see a better deal buying 10221 Super Star Destroyer
from there since it's still priced at $319.99, a 20% discount. 10212 Imperial Shuttle
is seeing a 19% discount, $50 off MSRP to ring up at $209.99. And 10225 R2D2
? It's seeing a 22% discount down to $139.97. 10188 Death Star
? Still full price but that may change any day now.