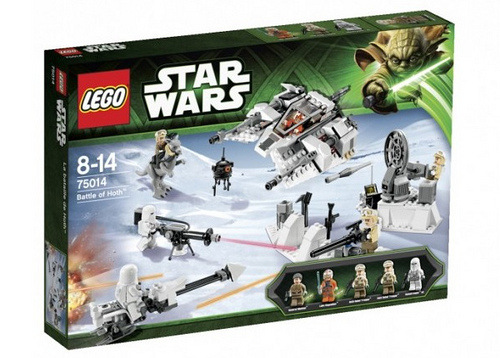 image courtesy of Hoth Bricks
French blog Hoth Bricks unveiled a new, previously unannounced LEGO Star Wars set for 2013, 75014 Battle of Hoth. The set features a newly designed snowspeeder (that's number four, kids), speederbike, tauntaun, gun turret, seven minifigs, and a brick-built probe droid. No word on pricing yet or availability yet but it smells like a TRU exclusive. As soon as we get more info, we'll share it.
image courtesy of Hoth Bricks
Thanks to Kez and Ultron32 for writing it in.