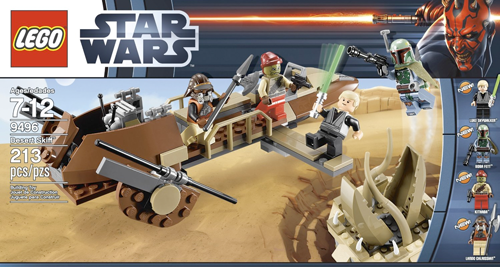 As a lead-in to Black Friday, Walmart.com is offering a build-your-own LEGO Bundle for $29. You can pick from two different sets for your bundle…
Selection 1:
9496 Desert Skiff (Star Wars)
8092 Luke's Landspeeder (Star Wars)
3648 Police Chase (City)
Selection 2:
9591 Weapon Pack (Ninjago)
6867 Loki's Cosmic Cube Escape (Marvel Super Heroes)
9442 Jay's Storm Fighter (Ninjago)
9455 Fangpyre Mech (Ninjago)
9470 Shelob Attacks (Lord of the Rings)
So, basically you pick one $25 set and then get a $20 set for $4. Free shipping if you put more than $50 on the order, or free Site-to-Store shipping. Great sets at a great deal.
Go build your bundle on Walmart.com now!