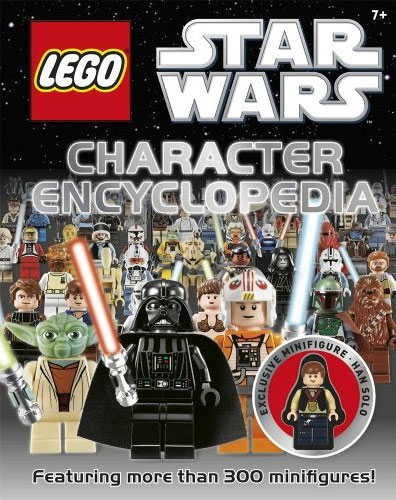 To celebrate FBTB's return to the Amazon Affiliate program, I've updated the right sidebar link from the Star Wars Blu-Ray page to the LEGO Star Wars Character Encyclopedia
book being published by DK Publishing because the movies are old, and everyone's already seen it and also because the book is new and pretty darn cool. And it has nothing to do with the fact that I consulted on the book. The current price as I write this is $11.16 direct from Amazon. With their pre-order price guarantee, if Amazon's price changes, you'll pay the lowest price no matter when you place your pre-order. The release date for the book is October 3, 2011, just in time for the holidays.
Just like the LEGO Star Wars: The Visual Dictionary book before it, it comes with an exclusive new figure. The figure was supposed to be a secret… but browsing Amazon.co.uk's page
for the book, the figure has been revealed to be Ceremonial Han Solo from the final scene in A New Hope!
Support our site! Pre-order one now:
– LEGO Star Wars Character Encyclopedia on Amazon.com
– LEGO Star Wars Character Encyclopedia on Amazon.co.uk