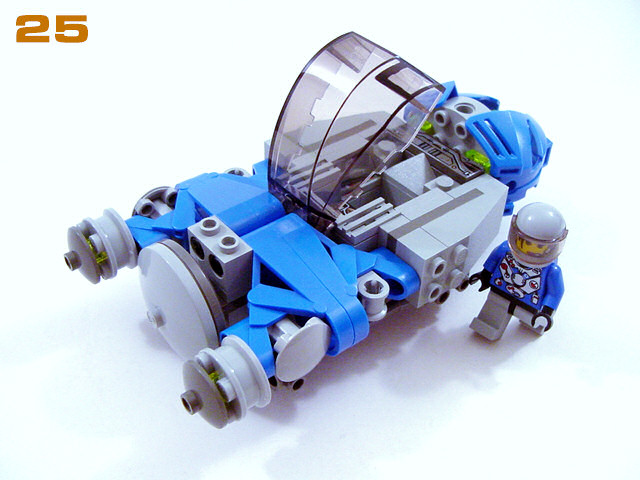 Forum member minicoop4 has compiled all of the instructions for Jon Palmer's M-wing into a Powerpoint file so you can download it and build it offline if you wish. He also double-checked the parts list and found two errors:
6 Light Gray Brick 1×2 (instead of 5)
9 Light Gray Plate 1×2 (instead of 10)
The instructions page has already been updated.
Thanks minicoop4!