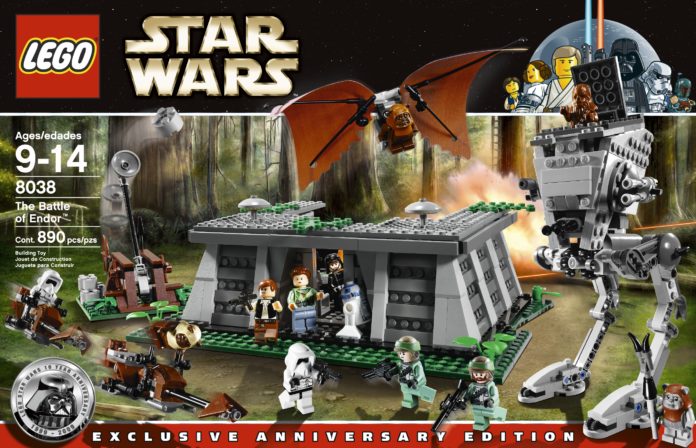 I was browsing through LEGO Shop@Home's website when I noticed a few things.
Some keychains are available on the cheap: 98 cents for Kit Fisto, and $2.48 each for Anakin Skywalker and old style Boba Fett. The 98 cent Nute Gunray is sold out. These prices should also be good at every LEGO Brand Retail location. Don't forget the free shipping offer for all orders over $75; offer ends on the 31st.
Lastly, 8038 Battle of Endor has reached Sold Out status on Shop@Home. Your next best bet is to maybe find it locally at a big box store, or if you don't want to deal with all the driving around and/or phone calls, you can buy it from third party resellers on Amazon. The best deal as of this writing is $137.35 sold by Cindy's Favorite Gifts and Fulfilled by Amazon. You can also try Bricklink with its myriad of resellers but the shipping costs may price it above any deal from Amazon.