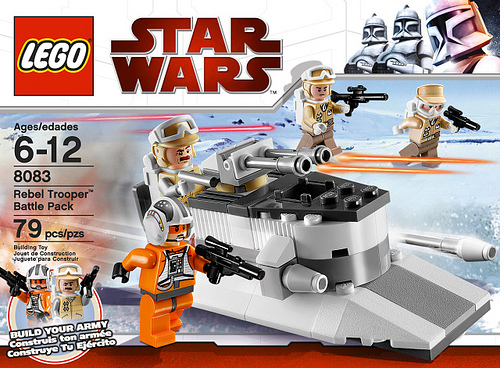 You. Yes, you. You want some free stuff? Shoot me an email at giveaways@fbtb.net with the subject line of YAYFREESTUFF for your chance to win the battle pack shown above, 8083 Rebel Trooper Battle Pack. You have until 11:59pm PST December 7th to get your entry in. Subject to our giveaway rules.
And since I can't make a post these days without including some sort of affiliate link, please remember us when shopping at Amazon
, even Amazon UK
. We thank you for your continued support.