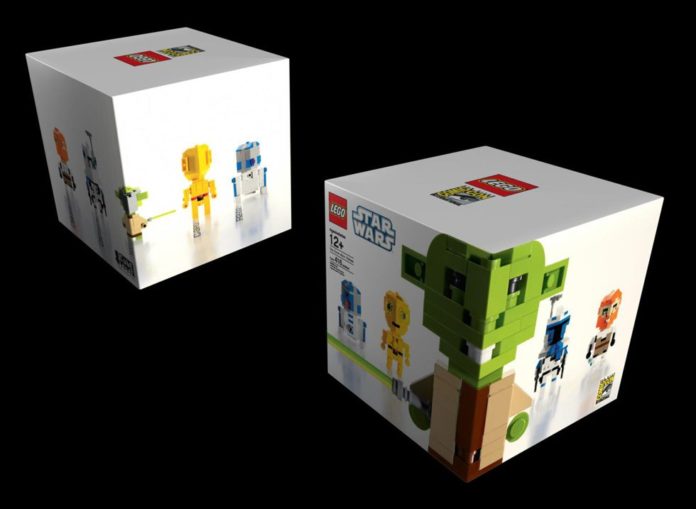 Update: Each cube dude will require assembly.
StarWars.com has an article with accompanying photos, including a look at the box design. The question of whether the CubeDudes were being sold as a kit with instructions or as complete models is now answered. The set contains 416 pieces and some swanky box art.
Hi-Res 3300×2550
They will be selling 450 per day. The designer, Angus MacLane, will be on hand on Friday 2-3pm and Saturday 12-1pm. Price is $75 for the set.