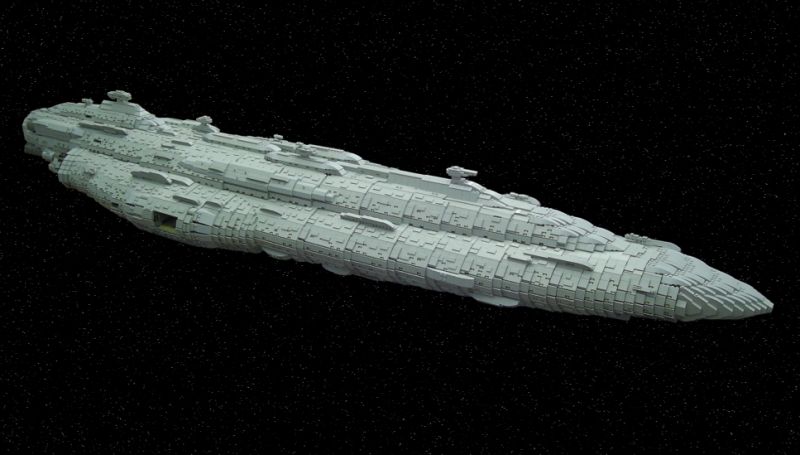 Thomas "Fox Hound" Benedikt presents his 30,000 piece Mon Cal Cruiser, and boy is it a beauty!
Some notable stats:
Length: 260 Studs or 208 cm or 6�10� (82 inches)
Width: 48 cm (Max)
Height: 28 cm (Max)
Weight: 52 lbs (Approximate)
Cost: $5500 US.
Find all this and many more photos and more information via his MOCpage or Brickshelf, and leave him some feedback here on FBTB!