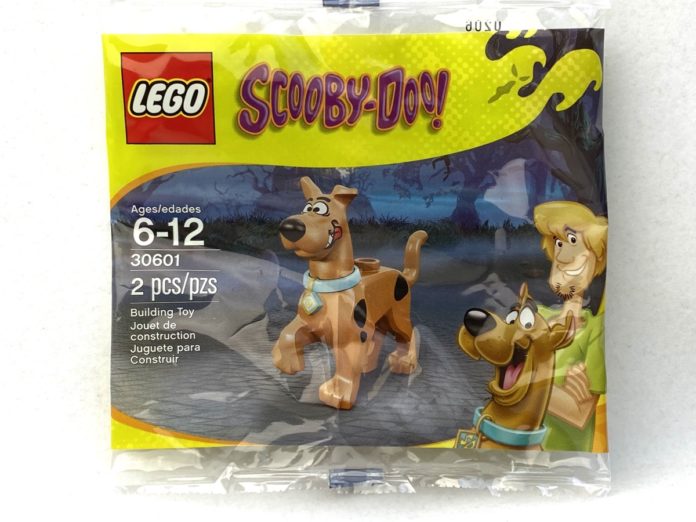 Honestly, I forgot that Scooby-Doo was a license until I pulled today's polybag, 30601 Scooby-Doo, out of bin. I didn't invest too heavily into the theme. I might have gotten the Mystery Machine set…. or at least I wanted to. LEGO pulled their old "spread all the main characters across multiple sets to force the fans to buy them all to get the whole gang" trick. So I may not have ended up getting any at all but the desire to have the mystery machine with all the gang members is still there.
This polybag came with the movie, LEGO Scooby-Doo – Haunted Hollywood. There's only two parts in this set, the body and the head. And like the Batgirl polybag, the head is the unique element making this minifig unique. Bricklink describes it as "Medium Nougat Dog Head Great Dane Scooby-Doo with Black Nose, Smile on Both Sides and Tongue Pattern".
People might be fine with just having Scooby in their collection. Me, personally, he should at least be paired up with Shaggy. But still, LEGO or not, this is a great rendition of Scooby.
Does It Suck or Does It Rock?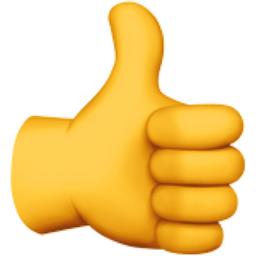 This set rocks! If my thumbs downing that Batgirl polybag is any sort of precedent, I should be thumbs downing this thing too for the same reasons. There's a barely a difference from other Scooby-Doo heads but I can't help it. I grew up on Scooby-Doo so I'll change my stance on this one and give it my seal of approval.
You Can Win This And Every Other Polybag I Review This Year
I'll be raffling every polybag I review this year in one big lot, all 260 sets (with the possibility of more). Each set will be individually stored in a ziploc baggie complete with the extra pieces, instructions, and the actual polybag bag it came in. The cost of a raffle ticket is just $1 USD and you can enter as many times as you want. Send a PayPal payment to paypal@fbtb.net for $1 USD for every ticket you want to purchase. DO NOT send one payment for multiple entries i.e. do not send one $5 USD payment for five tickets; five $1 USD payments must be made insteavd. Raffle is open to everyone in the world except where raffles are illegal. Be sure to put "POLYBAG RAFFLE" in the notes section of the payment in order to be entered successfully. Winner will be drawn sometime early January 2023 and contacted at the PayPal email address the payment was sent from to arrange for delivery. For a running list of all the sets that you can win, check this Google spreadsheet.