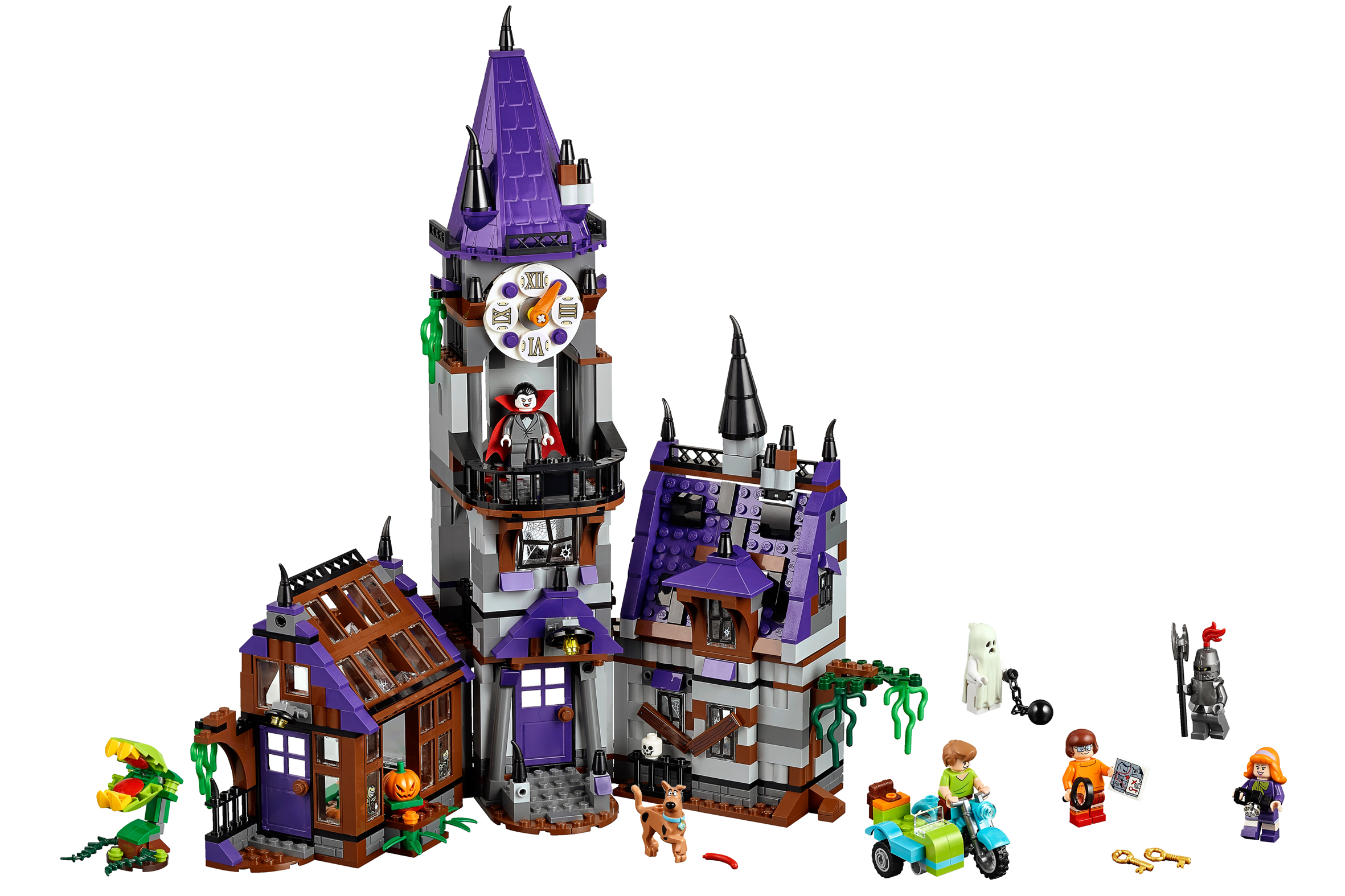 Update: It seems Variety got the scoop on the Mystery Mansion. The image above has been updated with a higher-res version.
Following the announcement of Scooby-Doo this morning, Toy News International, posted some additional pictures of the Mystery Machine as well as the upcoming $89.99 75904 Mystery Mansion. The Mansion set appears to have Velma and Daphne and possibly a new version of Shaggy. Scoobs looks the same but I could very well be wrong.
The images come from TNI, and unfortunately thye have been upscaled, but you get an idea of what they look like. I am working on getting better images which may or may not come through since the Mystery Machine was the only set on the docket to be revealed today.
Thanks to Mos Eisley for the heads up.