You know, I always thought that I'd be able to keep up with these posts, through thick and thin, no matter what. I'm done with 66 of these in just over 3 months. Knock on wood, I haven't had any debilitating illnesses or anything. But I've had to deal with a personal loss this week and I must apologize for the the slight interruption in our regular programming. So today I offer a twofer, one that I meant to post yesterday, this one, and the next one, number 68.
I think I've only watched one of the Pirates of the Carribean movies, maybe the first one. I can't quite remember, it was a long time ago. But today's polybag, 30131 Jack's Boat, seems so familiar to me that I have to believe there was indeed a scene in at least one movie where Jack Sparrow was on a very small raft with nothing but a cutlass and an empty bottle of rum. Because that is the sort of scenario Jack would find himself in that seems 100% plausible, is it not?
So today's set doesn't really offer anything new or must-have-y. We are not blessed with a Voodoo Jack-like jackpot of uniqueness as the Jack Sparrow minifig you get has appeared in a couple of other sets. What you do get is a super cute little boat with a sail, an empty bottle of rum, two oarlocks without an oar in sight, and, of course, Jack.
Jack has a double-sided head, one being smirky and the other being slightly more grimaced, slightly more drunken Keith Richards-like. He is sporting a cutlass and that's about it. The torso printing extends all the way through to the hips and legs and normally I would thumb my nose at such a level of detail, but it works for Jack as every line and colored swatch completes the picture of his costume without overcrowding each other.
Put Jack in the boat and you get this sweet little vignette. Jack out in the open sea on an impossibly small sail boat with no rum and no oars. He looks like he's about to improvise and use his cutlass to guide the boat along while mumbling incoherently the entire time. The whole things seems so Jack Sparrow to me that I can't help but find it charming. Stick this boat in some random corner of your house and it will just make sense. I admit my knowledge of the films is limited, and that may be influencing my take on this polybag, but this one is a delight for sure.
Does It Suck or Does It Rock?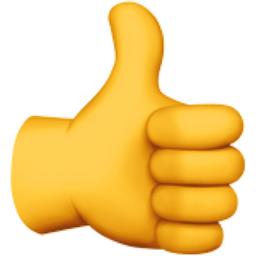 This set rocks! It's rare that a simple polybag can evoke such a complete narrative of a single character and a characteristic situation, but that is exactly how I see 30131 Jack's Boat. There is nothing unique or especially noteworthy about the contents of the bag, but this is a case where the whole is greater than the sum of its parts.
Sponsorship
There's no sponsor this week, and with sponsorships lasting a whole week, you can get plenty of exposure for mere pennies. Pennies I say! Want to sponsor a review? Send me a message to admin@fbtb.net or hit me up on discord of the polybag set you have that you want me to review. If selected, in exchange for the set you'll get a mention right here in the review post and a link to your website or social media account or just about anything else.. Nearly free advertising, so what's stopping you?
You Can Win This And Every Other Polybag I Review This Year
I'll be raffling every polybag I review this year in one big lot, all 260 sets (with the possibility of more). Each set will be individually stored in a ziploc baggie complete with the extra pieces, instructions, and the actual polybag bag it came in. The cost of a raffle ticket is just $1 USD and you can enter as many times as you want. Send a PayPal payment to paypal@fbtb.net for $1 USD for every ticket you want to purchase. DO NOT send one payment for multiple entries i.e. do not send one $5 USD payment for five tickets; five $1 USD payments must be made instead. Raffle is open to everyone in the world except where raffles are illegal. Be sure to put "POLYBAG RAFFLE" in the notes section of the payment in order to be entered successfully. Winner will be drawn sometime early January 2023 and contacted at the PayPal email address the payment was sent from to arrange for delivery. For a running list of all the sets that you can win, check this Google spreadsheet.