Almost hate to admit it, but this is the first LEGO Super Mario set I've built.
Sponsorship
But first some housekeeping. This week's set of reviews is sponsored by The LEGO Group. They sponsored Tuesday's set, 30416 Market Stall, which was a promo from earlier this year but I'm just now getting around to posting about it. And they also sponsored today's set, 30389 Fuzzy & Mushroom Platform, as part of the unofficial MAR10 Day holiday.  You can get 30389 Fuzzy & Mushroom Platform for free right now with a $40 LEGO Super Mario purchase. Offer is good until 3/24 or while supplies last. If this polybag seems familiar, it was released previously as a GWP late last year. Oddly enough, LEGO asked I not talk about the set until after the embargo lifted yesterday. Yes, that's right. They asked me to not talk about this set, a set already released to the public last year, until after the embargo lifted. Clearly they still don't know how these things work. But whatever.
You can also get the 40530 Jane Goodall Tribute set, a $22.99 value, for free with a $120 purchase in LEGO sets. This offer is valid until March 15th or while supplies last. With the March wave having just come out, there's bound to be a few things you can get to help meet that threshold. Check out our New Sets for March 2022 post for some ideas. FBTB has an affiliate relationship with LEGO.com. Click through any of the links in this post that go to LEGO.com, make a purchase, and FBTB will earn a few pennies. As always, we thank you for your support.
Want to sponsor a review? Send me a message to admin@fbtb.net or hit me up on discord of the polybag set you have that you want me to review. If selected, in exchange for the set you'll get a mention right here in the review post and a link to your website or social media account or just about anything else.. Nearly free advertising, so what's stopping you?
So this review may include some observations and commentary for the theme as a whole. I've always maintained that polybag sets offer a small glimpse into a larger world. And based on what else I've seen, this polybag serves as just that, a slice of the LEGO Super Mario life.
I've also said in the past that the entire Super Mario line is centered around the Starter Course set with every other set being akin to a DLC pack. The interactive Mario only comes in the Starter Course and with it being priced the same as a PS4 game, $59.99, it's really not that high of a cost for entry. So that interactive Mario is the linchpin of the entire line. The same could be said of interactive Luigi and the new interactive Peach too, obviously. Getting just one set is as fun as buying DLC content for a video game you don't own. Maybe slightly better but not by much.
There are these bar codes you scan with the interactive character to… interact… with the set. Without that interactive character, the bar codes stick out like a sore thumb, teasing you with the potential play feature that can only be unlocked with Mario and friends. I was actually surprised to see the tiles had the bar code label already applied on them and not coming from a sticker sheet.
This set in particular, 30389 Fuzzy & Mushroom, is particularly boring. There's a Fuzzy, a Super Star block, and a mushroom platform. There's not much you can do, and due to the odd scaling of all the included elements, it doesn't really feel like it's recreating anything Super Mario-like. It doesn't make much of a display either because when people think of Super Mario, a Fuzzy is probably the last character you'd think of.
Does It Suck or Does It Rock?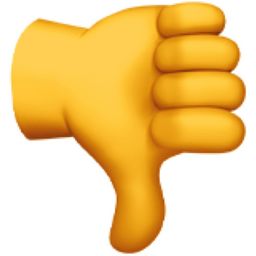 This set sucks! If you don't have any of the starter sets, you'd probably have zero reason to want this set. Even if you do have the interactive Mario, or Luigi, or Peach figures, I fail to see any reason why you'd want this polybag. And I'll be honest, that last opinion comes from a place of ignorance since I haven't even cracked open my copy of Adventures with Mario Starter Course set. But there's very little here to interact with, and nothing in this set can't be easily obtained from other sets. I'm not sure what from the Super Mario line could be made into a polybag that would be worth getting, but this sure isn't it.
You Can Win This And Every Other Polybag I Review This Year
I'll be raffling every polybag I review this year in one big lot, all 260 sets (with the possibility of more). Each set will be individually stored in a ziploc baggie complete with the extra pieces, instructions, and the actual polybag bag it came in. The cost of a raffle ticket is just $1 USD and you can enter as many times as you want. Send a PayPal payment to paypal@fbtb.net for $1 USD for every ticket you want to purchase. DO NOT send one payment for multiple entries i.e. do not send one $5 USD payment for five tickets; five $1 USD payments must be made instead. Raffle is open to everyone in the world except where raffles are illegal. Be sure to put "POLYBAG RAFFLE" in the notes section of the payment in order to be entered successfully. Winner will be drawn sometime early January 2023 and contacted at the PayPal email address the payment was sent from to arrange for delivery. For a running list of all the sets that you can win, check this Google spreadsheet.