It's been awhile since I've watched any of the Marvel movies where the Tesseract was a key element in the plot. But I guess at some point Thor had to bust it out of a pile of rocks, or at least that's what today's polybag, 30163 Thor and the Cosmic Cube, would have me believe.
There's rock formation with a simple lever that rotates the Tesseract into view. Doing so is suppose to knock off this rock, simulating an explosion. In case that wasn't an obvious thing to do, the picture on the polybag demonstrates that exact action.
The rock that comes off is anchored down on a single point on a jumper plate. The exploding action is quite satisfying as it sends the rock flying off with a surprising amount of velocity. It's a neat gimmick and pretty fun to play around with.
Thor has a double sided head and there it is.
That pretty much is the review there. It's a bit light, I mean there's only Thor and this small rock formation. You'd think maybe this was a way for LEGO to just sell Thor without landing on Hasbro's radar for infringing on their action figure license or something.
Does It Suck or Does It Rock?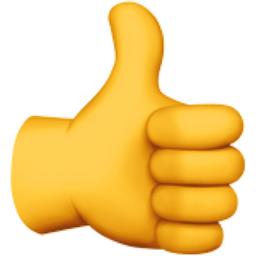 This set rocks! I can imagine someone out there that may just be a casual avengers fan that may just want to get a Thor minifigure with Mjölnir and not have to pay a whole lot of bucks to get it. Well, that's where this polybag can fulfill that guy's wish. Even if this is your first, second, or eleventh Thor, the exploding rock action is kind of fun. And for that, I'll give it a thumbs up.
Sponsorship
There's no sponsor this week, and with sponsorships lasting a whole week, you can get plenty of exposure for mere pennies. Pennies I say! Want to sponsor a review? Send me a message to admin@fbtb.net or hit me up on discord of the polybag set you have that you want me to review. If selected, in exchange for the set you'll get a mention right here in the review post and a link to your website or social media account or just about anything else.. Nearly free advertising, so what's stopping you?
You Can Win This And Every Other Polybag I Review This Year
I'll be raffling every polybag I review this year in one big lot, all 260 sets (with the possibility of more). Each set will be individually stored in a ziploc baggie complete with the extra pieces, instructions, and the actual polybag bag it came in. The cost of a raffle ticket is just $1 USD and you can enter as many times as you want. Send a PayPal payment to paypal@fbtb.net for $1 USD for every ticket you want to purchase. DO NOT send one payment for multiple entries i.e. do not send one $5 USD payment for five tickets; five $1 USD payments must be made instead. Raffle is open to everyone in the world except where raffles are illegal. Be sure to put "POLYBAG RAFFLE" in the notes section of the payment in order to be entered successfully. Winner will be drawn sometime early January 2023 and contacted at the PayPal email address the payment was sent from to arrange for delivery. For a running list of all the sets that you can win, check this Google spreadsheet.