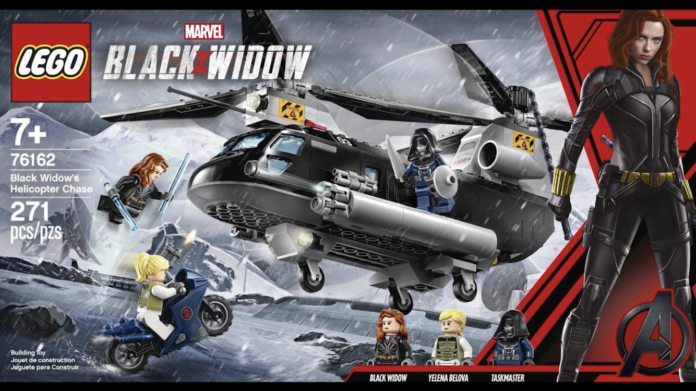 This video and the above box image was posted to our discord. The video description says that Marvel unveiled all of their merch toy tie-ins but I couldn't find much on the internet about that. It's probably true; there's always a big product push for a movie merch with a reveal, a street date, and details. This is just one set for Black Widow. Unknown if there'll be more but there should be because as big as this set is, it's missing Captain Comrade or whatever David Harbour's character name is.
Given the piece count, I suspect 76162 Black Widow's Helicopter Chase will be about $50.
David Harbour's character name is actually Red Guardian. He will probably be a promotional polybag set that will only be available in select countries that have names you can't pronounce. I think Captain Comrade makes a better name.
This movie came out too many years too late. It shouldn't have taken this long to get a Black Widow movie. She was part of the Avengers from the beginning and should have gotten her due. The same could be said about Hawkeye but he's lame so…
Here's the trailer for Black Widow in case you're wondering what the fuss is all about.
Most of my comments in this post shouldn't be taken seriously, except for bullet point number 3.