Update: Oh yeah. I forgot to mention all the new LEGO Marvel sets will be available starting at the same time as the promotions outlined below.
Tomorrow is March 3rd. Tomorrow, starting at 12:00am EST, is the day that 76105 The Hulkbuster: Ultron Edition goes on sale. That means it's 9:00pm Pacific TONIGHT. 76105 The Hulkbuster: Ultron Edition costs $119.99 and if you buy that this weekend only, you'll get a free limited edition exclusive art print pictured below: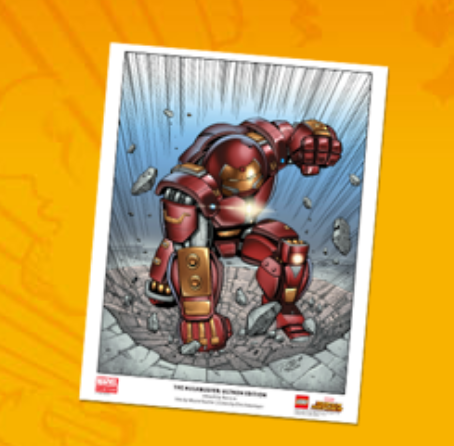 But if you're a registered VIP member, you'll get the the even more limited edition, non-colorized, black and white version signed by Marvel artist Ron Lim pictured below: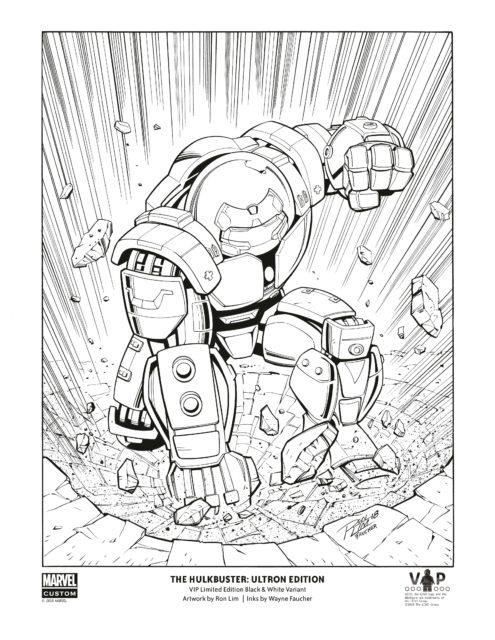 According to the poster product page on LEGO Shop@Home for the UK, the color version is limited to 40,000 unites worldwide, while the VIP-exclusive black and white version is limited to 13,000 unites worldwide. The dimensions that are listed show the print to be 254 x 330 mm. If you live in the US, that translates to 10″x13″. If you're at all serious about picking up a print and preserving its condition, I highly suggest you try and go in person make your purchase. And go early! These things tend to sell out rather quickly at Brand Retail locations. I have a bad feeling that any orders shipped to your house from Shop@Home will have the poster come unprotected and just thrown in the box, or worse, folded.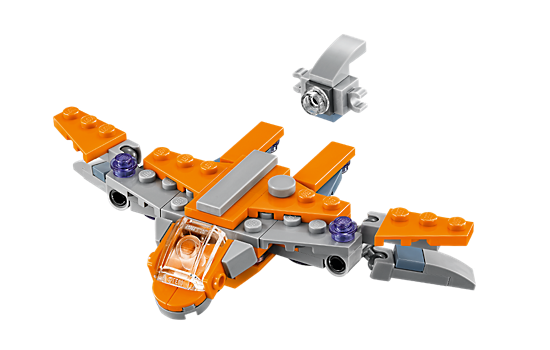 But wait, there's more! Spend $75 or more on LEGO Marvel Super Heroes and you'll get the above mini model of The Guardians' Ship for free! The mini Guardians' Ship is available this weekend only March 3rd and 4th while supplies last.
Again, these deals start tonight Friday March 2nd, 2018 at 9:00pm PST/12:00am EST at LEGO Shop@Home.