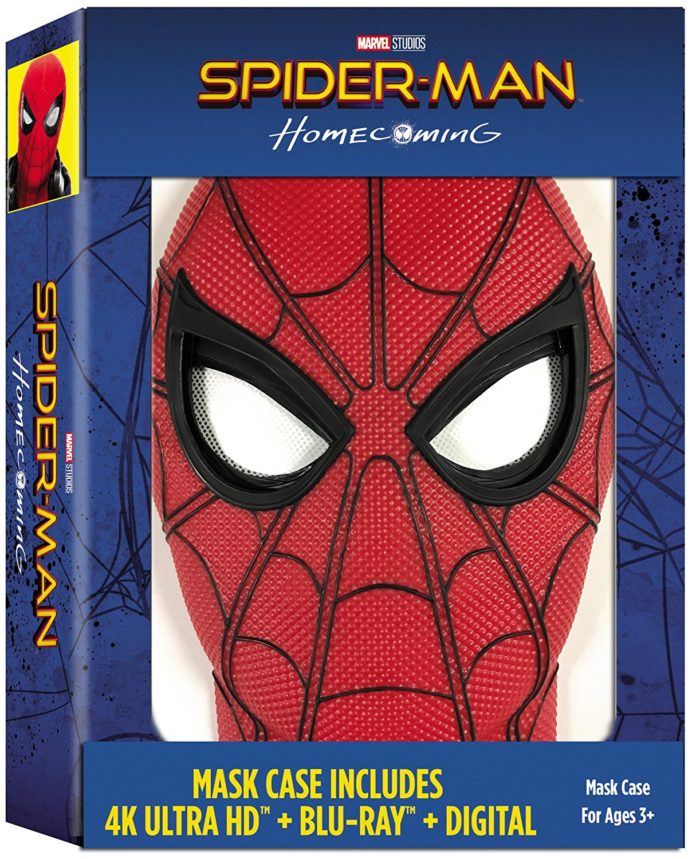 Today is Tuesday, also known as new-movies-on-disc day and the big title coming out today is Spider-Man: Homecoming. Assuming you haven't bought the digital version already, you have a slew of choices as to which version you want to add to your collection.
Amazon
Pictured up top, you can pick up the Amazon-exclusive version of Spider-Man: Homecoming for $45.99. For that price you get 4k Ultra HD, Blu-ray, and Digital copies of the movie and a special mask case. Now, I'm not clear if the mask case is wearable or not. There's an age rating of 3+ for the case written in the corner, so … maybe? Otherwise, it could be one of the mas cases like Iron Man where the front flips up to reveal your discs. Because of the high price tag, I'm thinking it's an actual mask you can wear.
You get free shipping on this item, Prime member or not.
Best Buy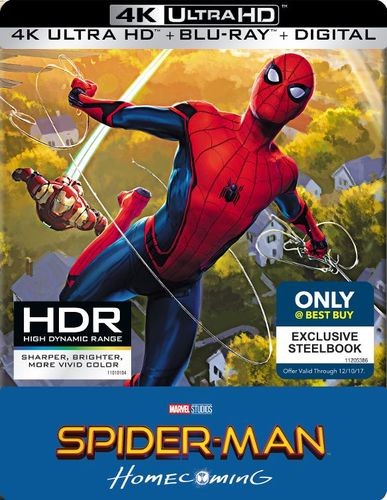 SteelBook Central has a, surpries!, SteelBook edition. What's kind of interesting is that it has a 4k Ultra HD version, as well as Blu-ray, and Digital copies, no DVD copy. Blu-ray was great and all, but seems like it's on its way out as well. 4k or bust now. Best Buy is asking for $32.99 for their SteelBook exclusive.
Target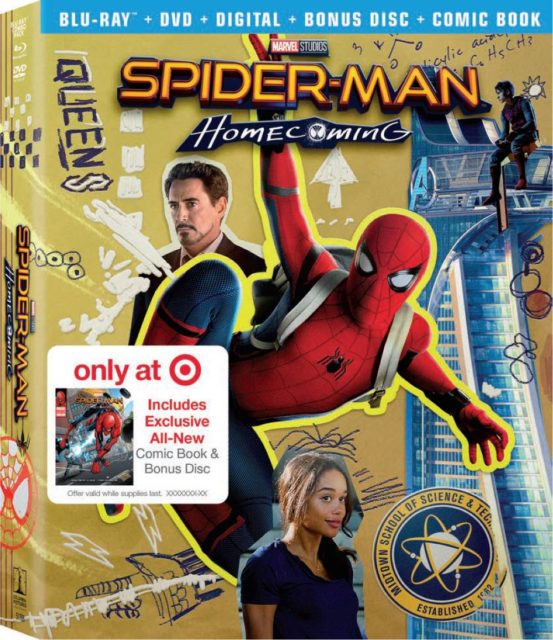 Target has their usual exclusive deal of an extra disc featuring bonus content. They're also throwing in a free comic book. So that's Blu-ray, DVD, and Digital copies, a bonus content disc, and a free comic book for $27.99. Target's exclusive of Spider-Man: Homecoming might just be the one to get.
Walmart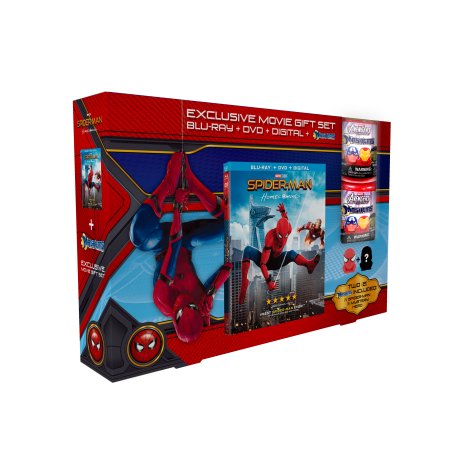 The Walmart-exclusive version comes with Blu-ray, DVD, and Digital copies as well as 2 Mash'ems. Their asking price is $25.96. What are Mash'ems? I think they are squishable super-deformed characters but I am absolutely positive that it is the lamest incentive ever.
Amazon being the exception, you can order online from all of these places and pick it up on your way home while getting toilet paper and underpants. Okay, so maybe Best Buy doesn't sell toilet paper…
Given these choices, I'd have to go with Target simply because I don't have a 4k player. Stupid PS4 Pro…. I guess we'll have to wait for the PS5 for that.