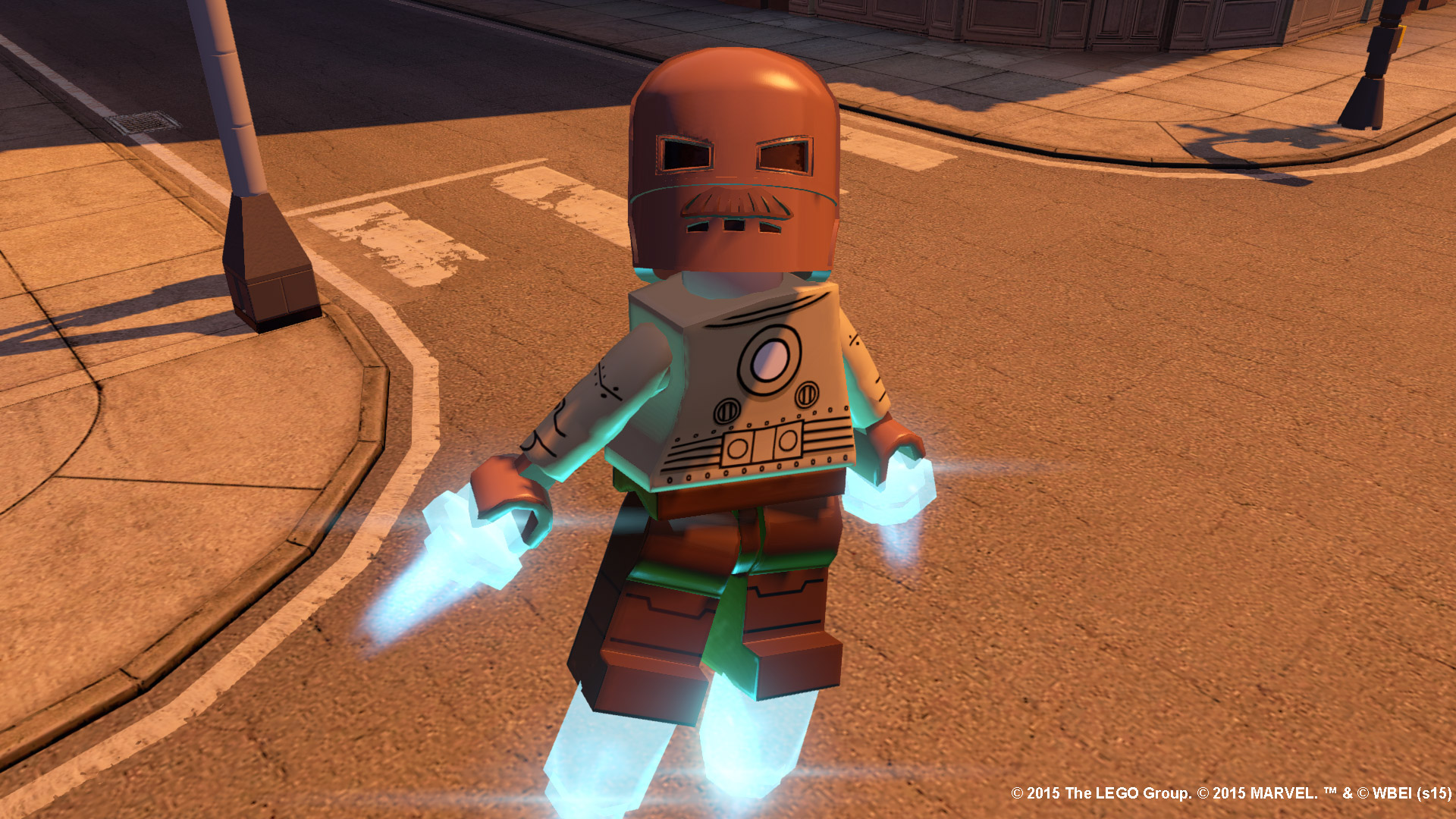 Tony Stark isn't the only cool cat in town flying around in some custom armor suits. There were a couple of reveals at today's LEGO Marvel's Avengers video game panel. Stan Lee took the podium to discuss his involvement with the game and then revealed his own suit of Iron Man armor, or Iron Stan as it should be known as, pictured above, and a Stan Lee version of the Hulkbuster armor, dubbed the Stan-buster, pictured below: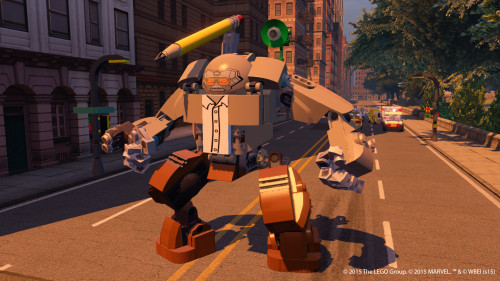 WBIE wasn't kidding when they said that the game would feature never before seen characters. Also revealed was Sam Wilson Captain America, the 2012 version of America Chavez as Miss America, the Hulkbuster armor, and super-villain Crossbones:
New to this edition of LEGO video games are finishing moves. It's a separate attack move that launches an sequence of attacks to take down an enemy. You'll be able to play through both Avengers movie storylines and more. The game launches this winter on Xbox 360, Xbox One, PS3, PS4, Wii U, Vita, and 3DS. Pre-order from GameStop to receive the Silver Centurion Iron Man minifig as a bonus!