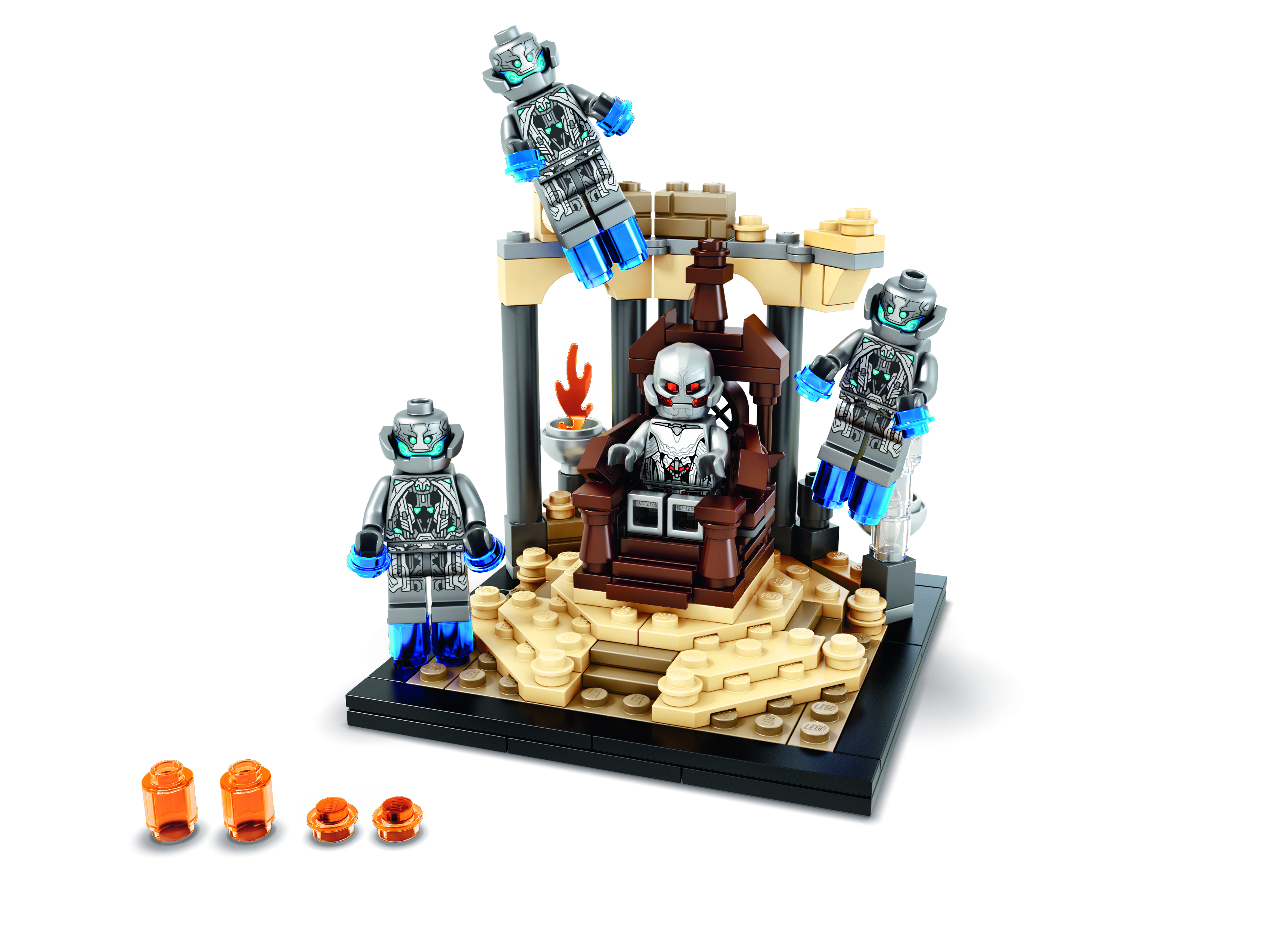 We've had a ton of information come out today regarding the giveaways happening at San Diego Comic Con. Here's what you need to know.
Retail Exclusive Sets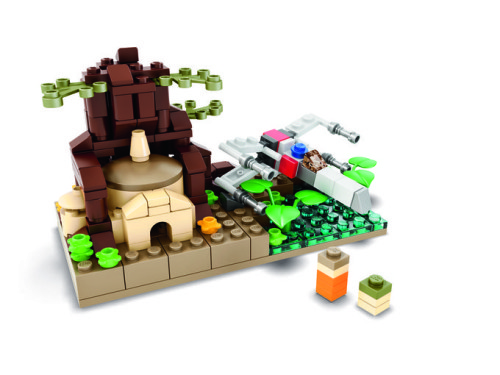 This information is regarding the exclusive set you can purchase. The sets that have been revealed so far are the Throne of Ultron and Mini Dagobah sets. They both cost $39.99 and the only way to get one is to have a valid ticket. Collider posted this information yesterday:
LEGO SDCC Retail Exclusives: Winning ticket required for purchase
You must first enter the drawing by picking up a ticket (see below) and then attendees go to the LEGO booth to redeem their ticket if they have a winning ticket and purchase the set at the LEGO booth. The LEGO booth will be located in Hall D, booth #2829.

Ticket Drawing Location:Pavilion Terrace (Upper level outside Sails Pavilion). Attendees must first enter the main Convention Center entrance from the line at the front of the main building. Entry to the LEGO retail drawing at the Sails Pavilion will be from this line. Depending on the crowds, this line may start moving as early as 7:00am until supplies last.

Location includes multiple stairs. ADA attendees with mobility issues should go to the lobby B doors and use the glass elevators for access to the Sails Pavilion. They will be let up to the Sails Pavilion at the same time as the rest of the attendees.

Attendee badges only
One drawing per person, per day
Handicapped participants are encouraged to utilize official SDCC placeholder
Random drawing is for a chance to get a ticket to purchase at the LEGO Booth
Sets will not be distributed at the Pavilion Terrace
Must redeem ticket that day
So they are doing away with the mad rush to get to the LEGO booth that left all of the store employees in a piss poor mood. Yay! The line to get up to the Sails Pavilion starts outside of Hall H and usually starts sometime the night before. This line is for EVERYTHING (Hasbro tickets, Bandai tickets, Hall H events, entry to the main exhibit hall, and probably a few others) so don't be discouraged if you show up and see a gigantic line. There will be lots of people there for lots of different things. The plan is to start distribution when the hall opens at 10am but it could start as early 7am.
The language of the details leads me to believe that this will be a random ticket drawing. I've been told that they are not using the iPad app they used last year to determine if you get a winning ticket. It could be that you draw a ticket out of the box and if that ticket has a smiley face or some other stamp on it, you've won the right to purchase the set. Not sure about that yet but I will post an update if I find out anything.
I'm still trying to get details on this last point but the instructions state you only get one ticket. I'm not sure if that one ticket will let you buy all of the exclusives or just one. Regardless, if there are any unclaimed exclusives that weren't sold, those will be given away/sold in the same manner on Sunday. I'm willing to bet that for Preview Night, you will just have to rush the booth once the doors open.
Please keep in mind that all details are subject to change.
Minifig Exclusive Giveaway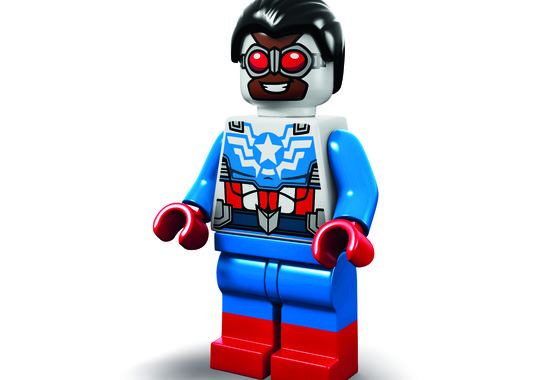 Details are scant for this giveaway but I was sent the below:
How to Enter Exclusive Minifigure Drawing:
You enter the drawing for by visiting the Pavilion Terrace (Upper level outside Sails Pavilion) and seeing if you're one of the lucky winners to receive the exclusive minifigure! The drawing is happening Thursday-Saturday from 12:30pm until supplies last. Only one drawing per person, per day. You must have an official badge.
And that's it. I have a sneaking suspicion that this method will be the same as last year and they will use the iPad app again to determine if you win or not. You get your badge scanned, then simply walk up to an iPad, hit a button, and then you will either win or not win. Winners can walk down Victory Lane and pick up their minifig. If you lose, you are shuttled down the Walk of Shame to be made fun of. Lines will probably start forming at 10am and they usually start early.
So far, at the time of this writing, we only know about the Sam Wilson Captain America figure shown above. It would be a safe bet that there will be a total of four minifigures to give away: one from DC and two more that can draw from any number of licenses.
Hopefully, they will actually give away every minifigure they have for that day instead of closing the lines early, turning people away, and carting off a big box of leftover figs like they did last year. Don't say "while supplies last" if you're just going to cap the line because your iPad app turned away too many losers and the whole process took 3 hours. Tweak the win/loss ratio so that there are more winners. Or, here's a novel idea, try first come first served with badge scanning. The whole game idea makes half the people who won happy, but just pisses off the other half that lost and waited in line for hours for nothing. It would be better to just be told that you ran out in 5 seconds instead of vesting hours to lose at the game and miss out on anything else that's going on at the convention. But hey, I get it, the powers that be believe this is what builds hype for their product. And who am I to argue with that.
Of course I could be getting all riled up right now over nothing. They could do a completely different system making all my points above invalid and moot. And the sad thing is, I will be in that line cause I want those exclusives. I will jump through the hoops like all the other hundreds of people.