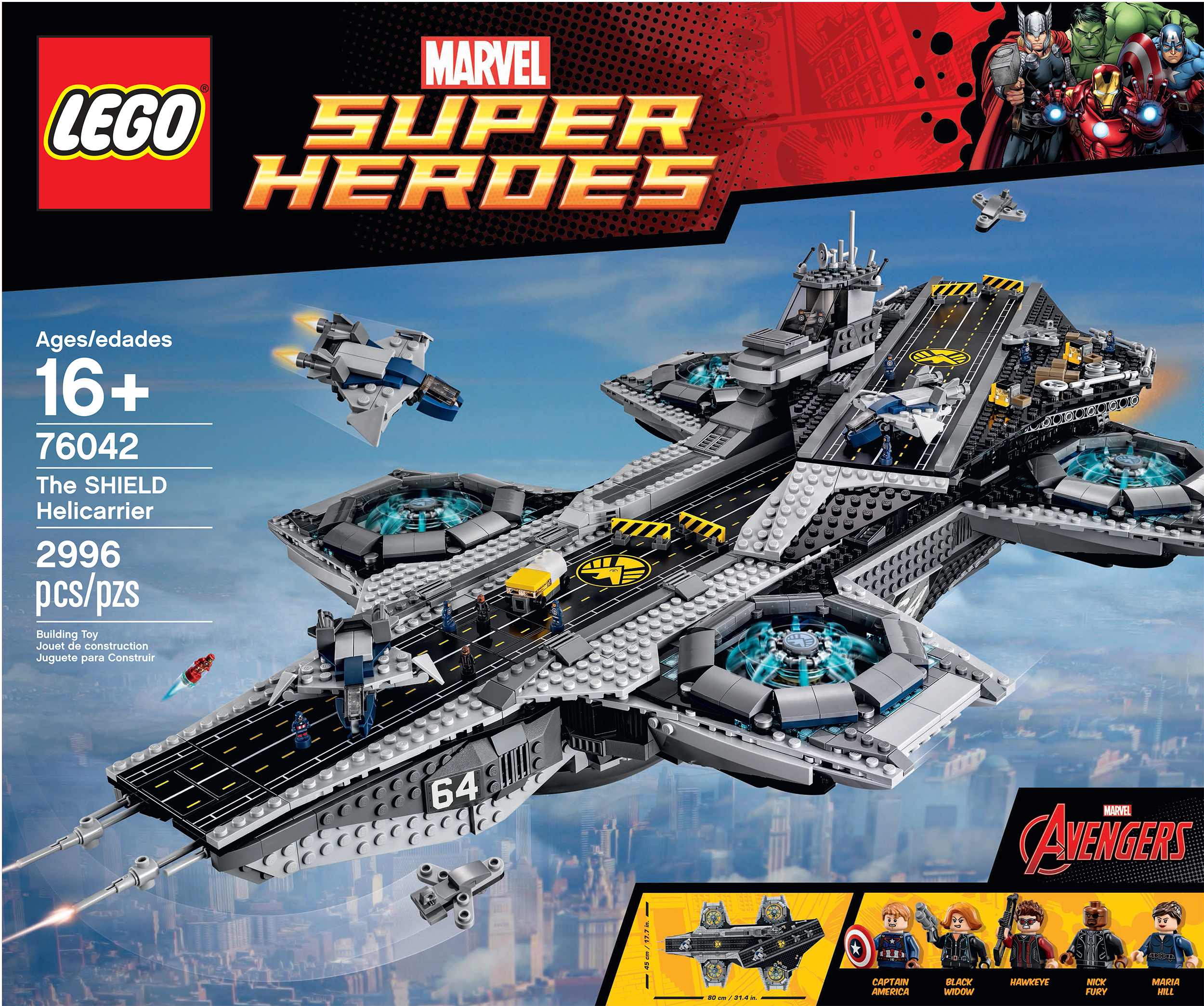 So this went on sale today. Exclusively to LEGO Shop@Home, 76042 The SHIELD Helicarrier will set you back $349.99. And since I missed the boat in posting this earlier, I see now that the set is backordered for 30 days. Woe is me.
But while you're waiting, perhaps you can keep yourself busy with all of the other Avengers sets that just got released as well. All of the Age of Ultron sets are now available and ship immediately. It includes the retail-exclusive 76041 The Hydra Fortress Smash set which was not previewed at Toy Fair.
Or you can get the whole shebang minus the Helicarrier by getting 5004552 Super Heroes Avengers Collection. This collection has the all of the March Marvel Super Heroes sets based on the upcoming Age of Ultron movie. The collection will run you $252.94 which is pretty much all of the sets added up together. There's no discount or advantage in getting collection other than saving you a couple of clicks. One and done as they say.