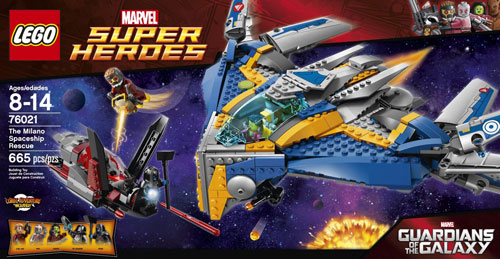 Update: Amazon's price has jumped up to $66.99, matching Target's current price. If you order from Target, be sure to use your REDCard for an additional 5% off and free shipping. You can also purchase online and pickup in store for added convenience if, say, you were headed to Target sometime this weekend anyway.
Amazon's done something to their listings. They no longer display the old price of something nor the percentage off of what the regular price is. So now we just have to guess. But there's no guessing with this one: Amazon is discounting the Guardians of the Galaxy flagship set, 76021 The Milano Spaceship Rescue
, down to just $60.79 as of this writing. I'm pretty sure that the MSRP price is $74.99 so that's like… a bajillion percent off! It's a great little set and awarded 4 out of 5 stars in our review by Nick. Who knows how long this price will last. This item ships for free since it's above the $35 threshold, and there is a quantity limit of 2 per order.