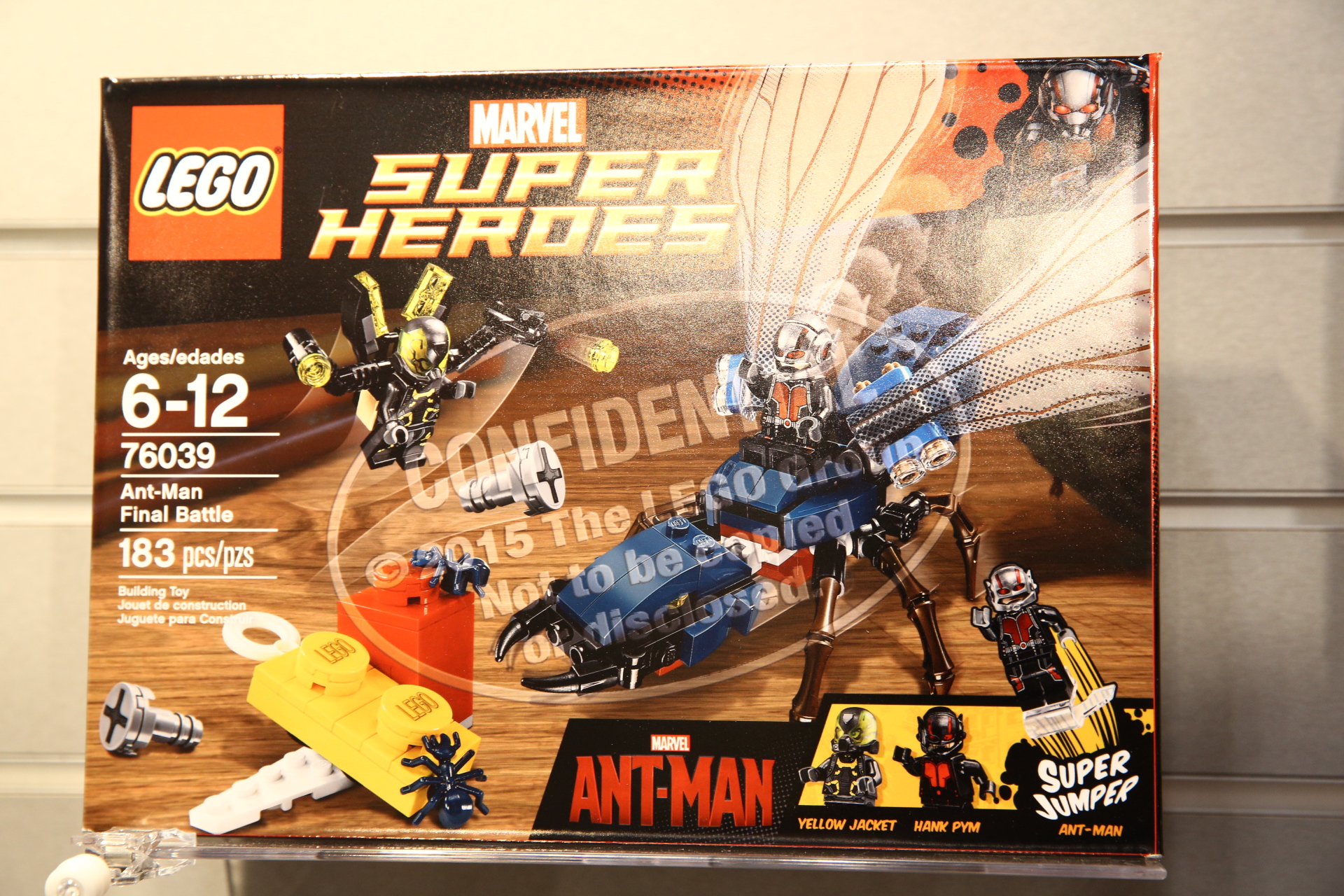 On to Marvel next and this is the one that I'm most excited about.

Keep in mind the sets aren't in any particular order beyond my interest level and the speed they upload, still I try to get the ones we haven't seen anything of up first and the Marvel sets we hadn't seen yet are pretty sweet.
Miles Morales AND Iron Spidey… excellent.
Original Green Goblin, Carnage, Sandman all great. The movie sets look pretty good and I can't wait to get the Ant-Man one.
I threw the new Duplo sets at the end, because we all know they are going to destroy us soon anyway.
76039 Marvel's Ant-Man
183 pcs
$19.99 USD
Available in June
76036 Carnage's SHIELD Sky Attack
97 pcs
$12.99 USD
Available in August
76037 Rhino and Sandman Super Villain Team-up
386 pcs
$39.99 USD
Available in August
76092 Iron Man vs. Ultron
92 pcs
$12.99 USD
Available in March
76030 Avengers Hydra Showdown
220 pcs
$19.99 USD
Available in March
76031 The Hulk Buster Smash
248 pcs
$29.99 USD
Available in March
76032 The Avengers Quinjet City Chase
722 pcs
$79.99 USD
Available in March
76038 Attack On Avengers Tower
515 pcs
$59.99 USD
Available in March
10687 Spider-Man Hideout (Juniors)
137 pcs
10607 Spider-Man Web-Bike Workshop
13 pcs
$14.99 USD
Available in October
10608 Spider-Man Spider Truck Adventure
28 pcs
$29.99 USD
Available in October
DC is up next…