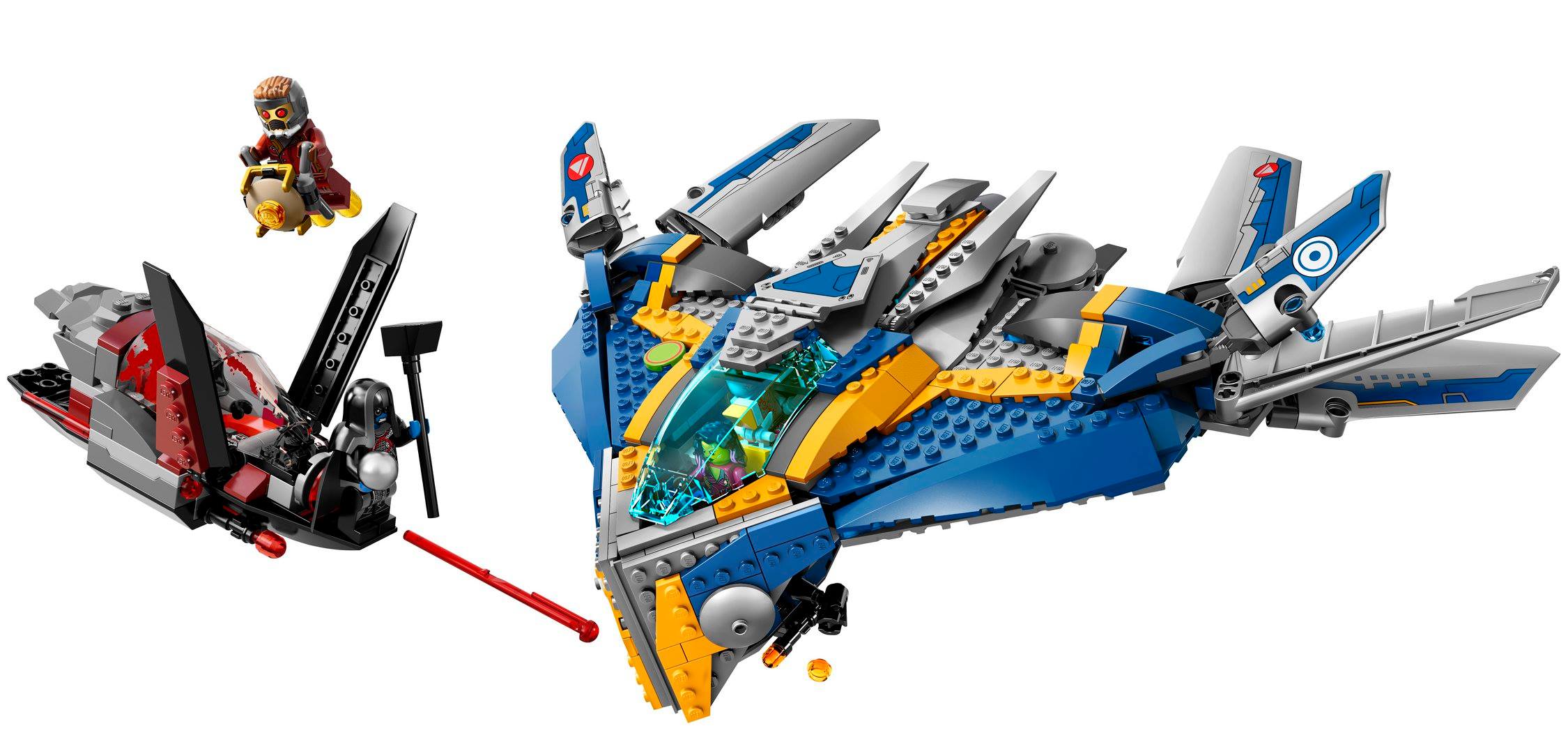 Lego's press pre-show event for Toy Fair is still a few hours away, and Ace will be out covering everything he can. Meanwhile Marvel.com has given us the first of three reported GOTG sets for the upcoming film:
With Toy Fair coming up this weekend, we've got your first look at one of three upcoming LEGO sets from Marvel's "Guardians of the Galaxy," the Milano Spaceship Rescue set!

Get a look at the set, debuting in stores this June, directly below with your first glimps of Star-Lord, Gamora, Drax and Ronan in LEGO form! In addition, the set will also include a Sakaaran Soldier, and will consist of 665 pieces priced at $74.99.
I kind of expected this one after seeing the toys Hasbro is planning for the movie, and my money says Rocket's starfighter will be one of the two remaining models Lego is making. The third is still anyone's guess.