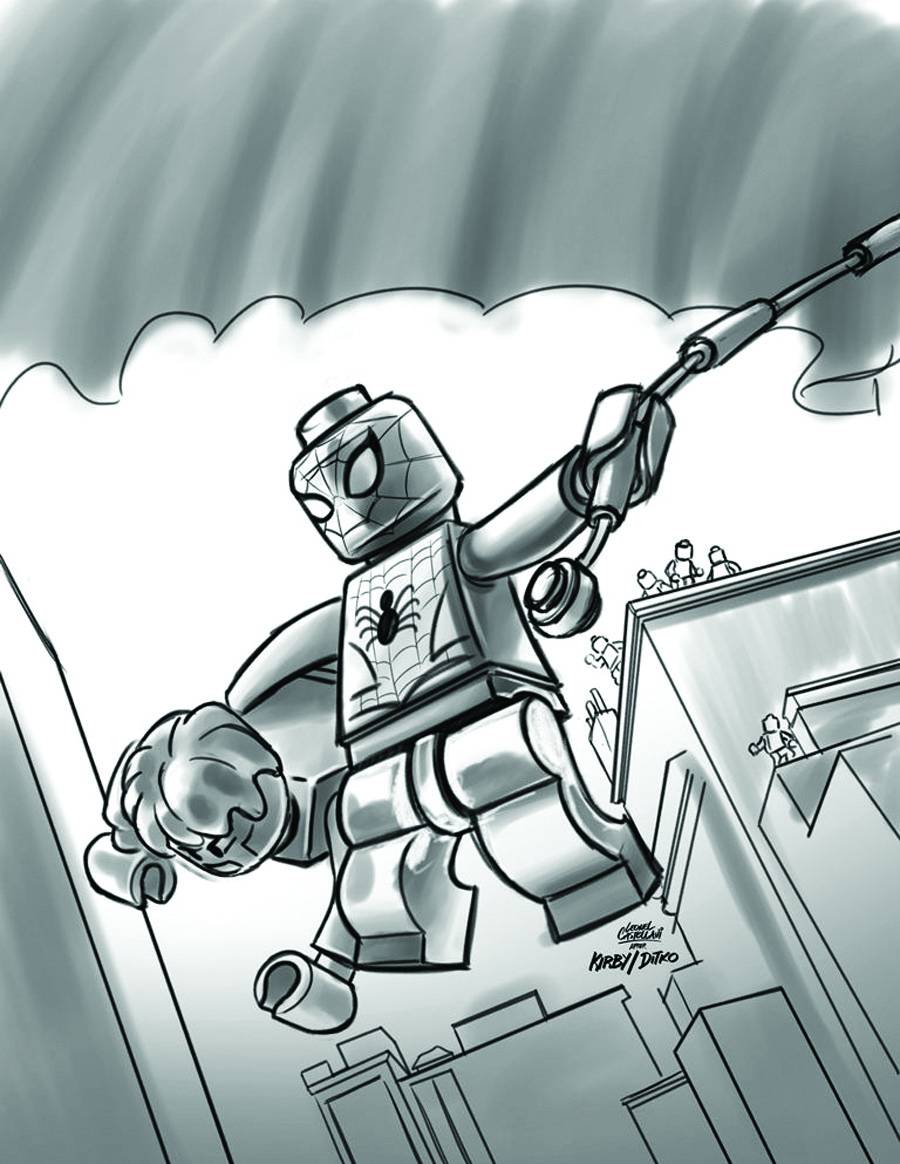 As if it weren't bad enough that Marvel will be releasing LEGO Variants of 21 titles starting in September, the news is out that there will also be sketch variants of these already limited quantity covers. The standard colour versions look to be in the 1 in 25 variant range and the sketches are sitting pretty at a wallet shattering 1 in 100. If you were planning on collecting all of these covers then it looks like you'll be dropping some serious coin. I for one am glad I've only planned on grabbing a small handful of these and I won't be holding my breath for any sketch covers on this one. I have no solid confirmation that all 21 books will also have sketches, but it's looking good that these covers may just be a costly answer to life, the universe and everything.
At the very least, these sketches have revealed the last three variants that were previously unreleased. Iron Man #17, Captain America #12 and my personal favourite Superior Spider-Man #19. I'll post when the final three colour covers are revealed and as soon as the remainder of the sketch covers show also. We plan on doing weekly posts once these covers are ready to hit shelves and remind folks what are being released, so good luck hunting Mighty Marvelites!
Pictures via PREVIEWSworld, TFAW and BleedingCool.