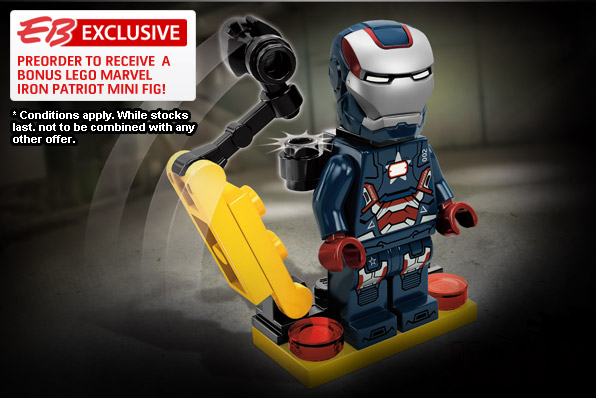 The Iron Patriot minifigure with video game accessory is now available for pre-order down in Australia via EB Games. It is available with all consoles including the PC but not for the Xbox One nor PS4. The EB Games website pegs availability at November 13, 2013. We previously reported that Iron Patriot will be available in the UK through Amazon.co.uk and in the US through Walmart.com.
Thanks to wokker for the heads up.
Still no word on Canadian availability.