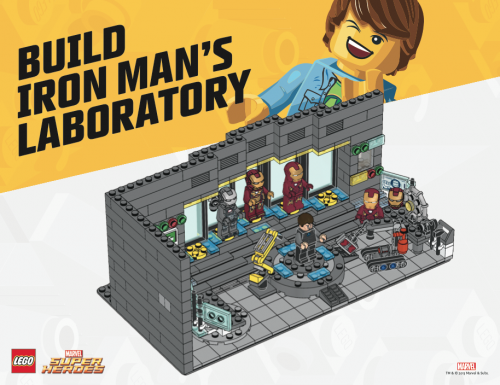 Wondering what to do with all those Iron Man minifigures? Well, the LEGO Club's got you covered with this downloadable set of instructions to build "Iron Man's Laboratory" which, in my opinion, should be called, Tony Stark's Laboratory or Hall of Armor, but I get it. I understand if you don't label everything as Iron Man it loses its appeal. And the name Tony Stark isn't as marketable as Iron Man.
Seems like a fun and easy build. Smashing Bricks says that you'll need the sticker set from 76007 Malibu Mansion Attack.
Thanks to ninnymuggins for the heads up.
via Smashing Bricks