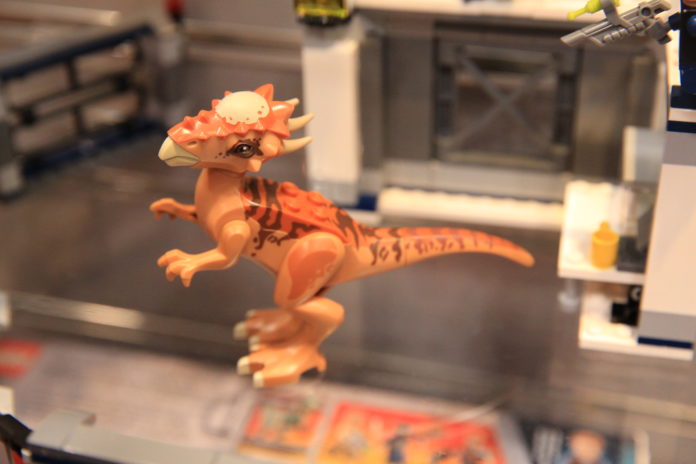 Some more detail shots of the Jurassic World sets. Unfortunately, 75927 Stygimoloch Breakout looks a lot like a reskin of the fence-playset from the original Jurassic World run, which wasn't exactly thrilling.
Next up, we get the obligatory not-quite-a-t-rex set, 75929 Carnotaurus Gyrosphere Escape. Basically, this set is what we see through most of the trailer. Still, $79.99 seems like an unusually good price point for everything that looks to be pictured here.
Last up, helicopter, etc. Surprisingly economical at the price point.