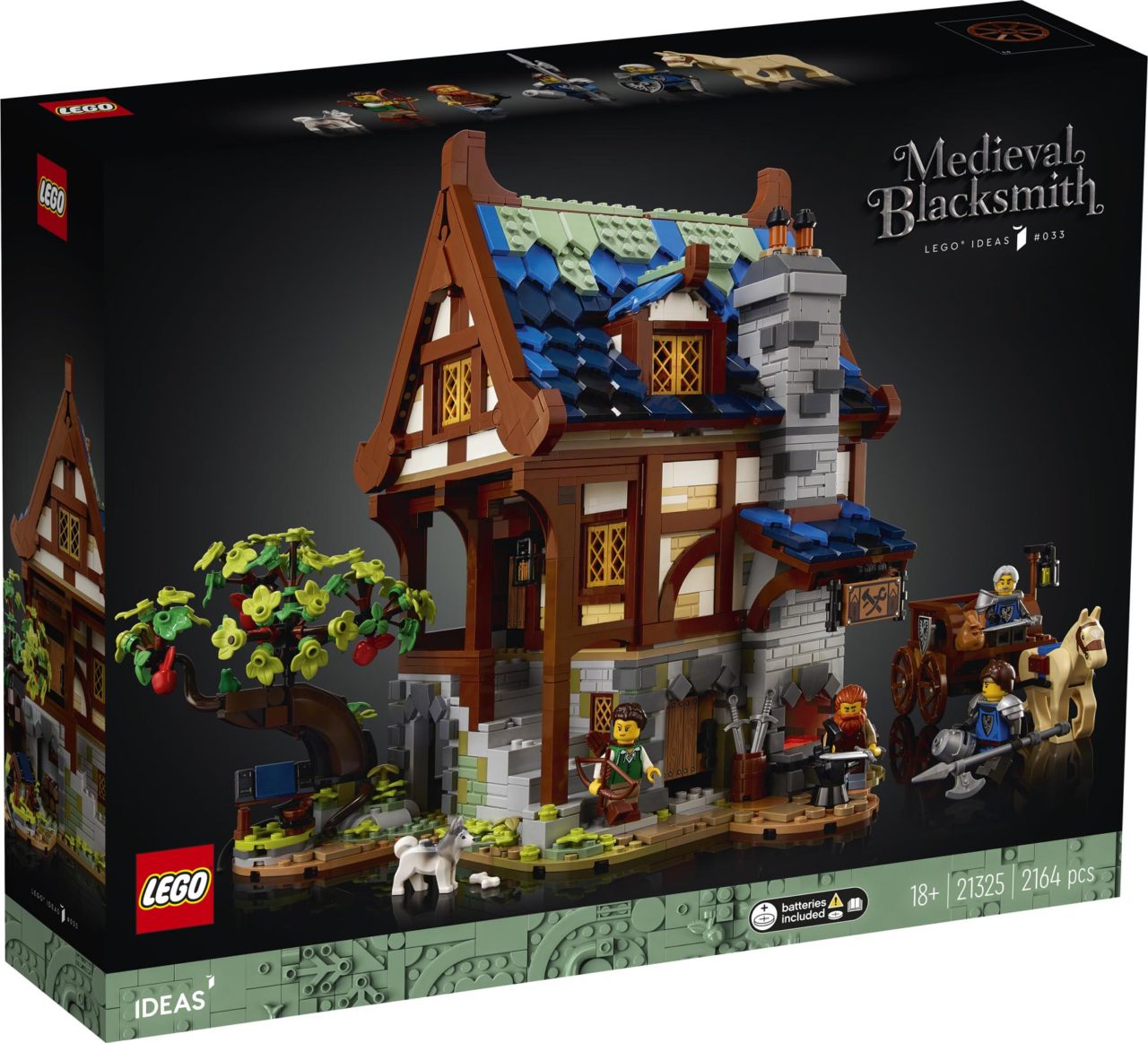 It's February 1st and that means the newest Ideas set, 21325 Medieval Blacksmith is now available. The price is $149.99 (limit 2) which will get you 2,164 pieces and four minifigs, two of which are Black Falcon knights. It's kind of a shame Castle isn't a theme for LEGO anymore. There's a small part of me that hopes that maybe if enough people buy this they'll resurrect the Black Falcons and create a new Castle line around them. Who am I kidding, though. We'll probably get new Minions Rise of Gru sets before that happens..
Buy the Medival Blacksmith set now from LEGO.com and you get some promos thrown in while they're still available. You'll score 40417 Year of the Ox set and 30411 Chocolate Box and Flower to give to your Valentine.
Affiliate Disclosure
FBTB is an affiliate of LEGO.com. If you click through the links in this post and make a purchase, we may earn a small commission. As always, we thank you for your continued support.