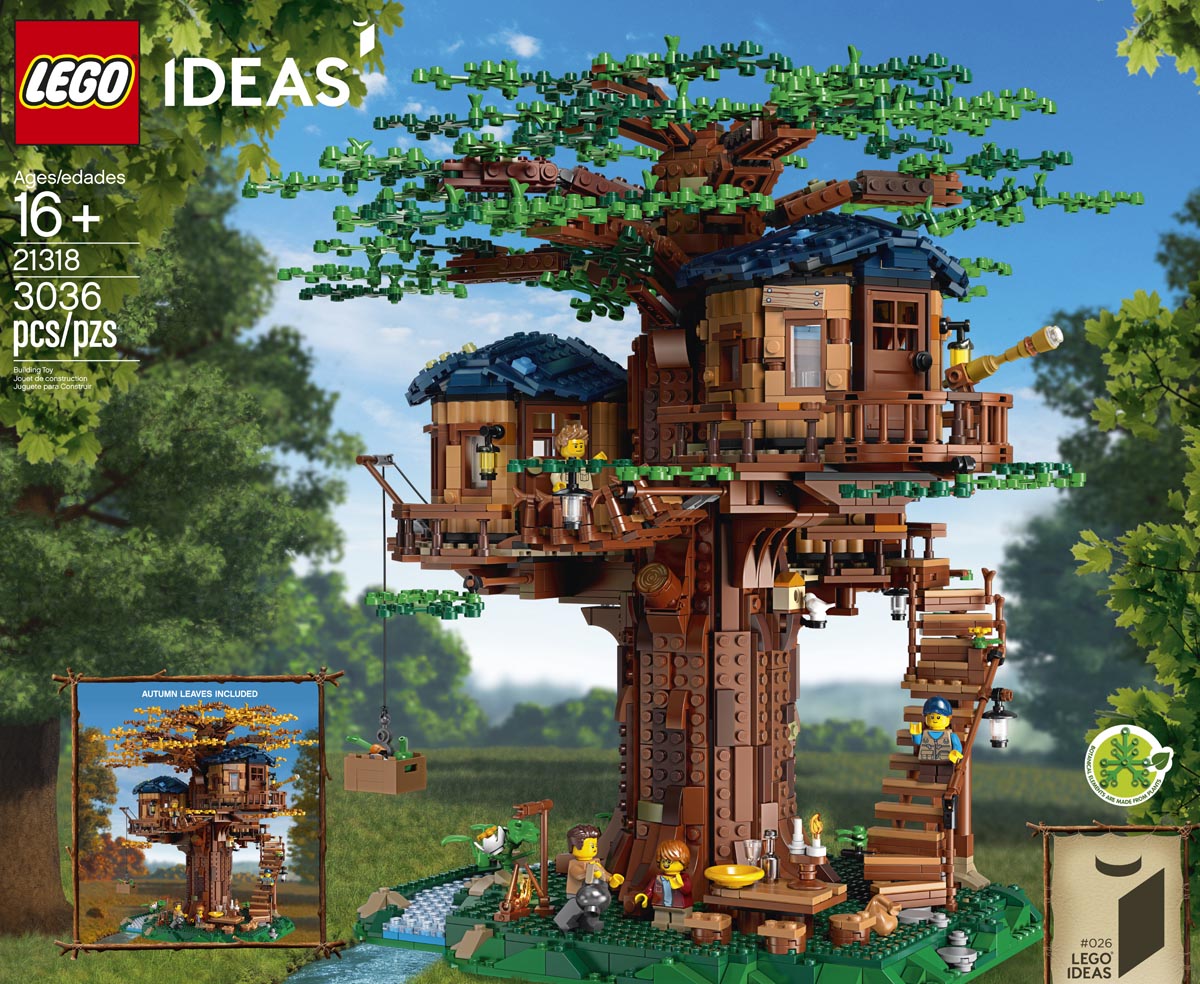 Yesterday's announced set, LEGO Ideas 21318 Tree House, is now available for purchase from LEGO Shop@Home. Price is $199.99 USD / $269.99 CAD. If you're a VIP member, you must be logged into your account to be able to add it to your cart. If you're not a VIP member, you'll have to wait until August 1st to buy. If you use the code FUN1 at checkout, you'll receive a back-to-school pack that has a pencil case, a ruler, a pencil, an eraser, a small notebook, and two sticker sheets.
Looking at that tree after a good night's sleep, the crown definitely needs to be bigger. It seems disproportionate to the trunk size.
FBTB may make a small commission from any sales generated from links clicked on in this article. As always, we thank you for your support.