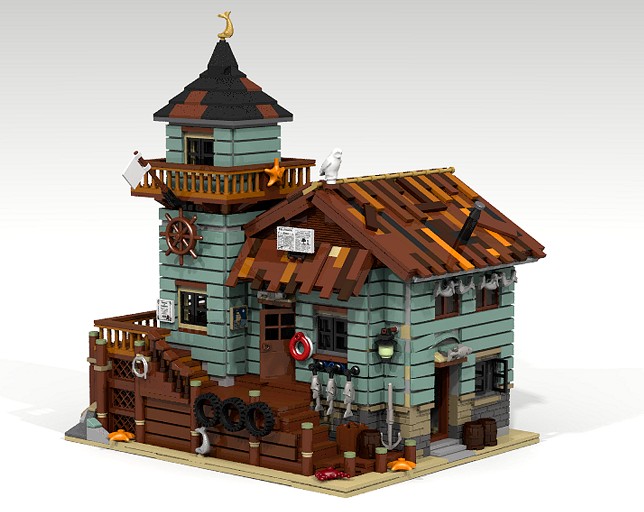 Spring is in the air, summer is on it's way and it's review time again. Nine more hopefuls will vie for the honour of being the next Ideas set. Who will get through, if any? Here's my one and a half cents:
Old Fishing Store: Great model, but too big.
Jurassic Park Visitor Center: Too big and other Jurassic Park sets have been passed over already.
Fossil Museum: I like this and would buy it. It's right in the Ideas size range, so i'd give it the best chance. Hopefully it's not too close to the Research Institute in LEGO's opinion.
Johnny 5: Size fits, but with Wall-E still on shelves and Short Circuit not having the same nostalgic pull of other 80's properties, it's a long shot at best.
Rolling BB-8: If the Lightsaber kit couldn't pass, poor BB has no chance.
Particle Accelerator: Neat, probably too big though.
Modular Train Station: Sorry, Mod-squad, but no.
Jedi High Counsel Chamber: People, give it up. Star Wars ain't happening. Not like this.
Gingerbread House: I think one of these could be popular, though we did just get a limited edition tiny one (which is awesome), seems like a seasonal set though. We'll see.
As always, good luck to all those who enter the game. And keep your eyes peeled for the 2015 end of year review, which is due to be revealed soon.