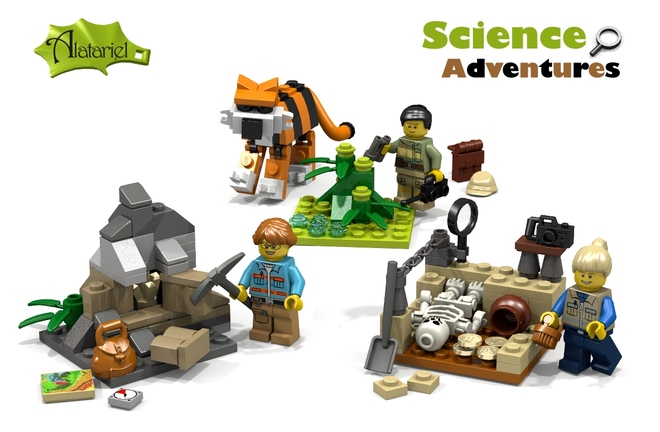 Get ready for round 2 of the Research Institute madness. Alateriel, creator of the most difficult Ideas set to get 21110 Research Institute, has done it again. Sometime yesterday, January 9th, her latest project dubbed Science Adventures received the final 10,000th vote to enter the review phase. The current review phase will close on May 1 and will consider all projects that reach support between January and May.
Given the popularity of Research Institute, I have no doubt Science Adventures will be approved. I just hope LEGO has learned their lesson and will produce copious amounts of the set for sale on Day 1.
Congratulations, Alateriel!