After that stinker of a set to close out last week's set of polybags, it's refreshing to come across today's set, 30110 Trolley.
I haven't watched most of the Harry Potter movies and only read some of the books, but even with my limited knowledge, I know this is some scene where he's about to enter Platform 9¾. And it's not from the first movie either.
I can tell because Hedwig is included (even though he's not in a bird cage).
My second clue is his chest is full of galleons which he was only able to get access to after his first year at Hogwarts.
I wouldn't count the adult sized legs as a clue, maybe as an indication that he's post-puberty because the year this polybag was released, all of the Harry Potter minifigs had the normal sized legs and not the kid sized legs he should have been in during this scene.
I will give a nod to the double-sided head as final proof of my theory being right. One side is a smirky "I know what to do here" expression. And the other is the determined scowl one must adopt while ramming into a brick wall at full speed.
One thing you'll notice is that while the contents of the chest are loose, everything else is attached to something: the trolley to Harry, the wand to Harry's hand, even Hedwig has a proper stud to sit on.
Does It Suck or Does It Rock?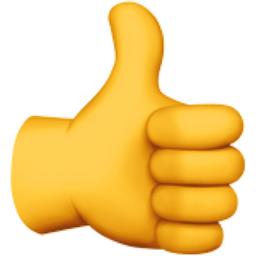 This set rocks! A solid set based on an iconic scene. Even to a Harry Potter-ignoramous like me, I know exactly where this scene takes place. All it really needs is a brick wall to really make it complete. But on second thought, that would just be a loose item so forget I said that.
Sponsorship
There's no sponsor this week, and with sponsorships lasting a whole week, you can get plenty of exposure for mere pennies. Pennies I say! Want to sponsor a review? Send me a message to admin@fbtb.net or hit me up on discord of the polybag set you have that you want me to review. If selected, in exchange for the set you'll get a mention right here in the review post and a link to your website or social media account or just about anything else. Nearly free advertising, so what's stopping you?
You Can Win This And Every Other Polybag I Review This Year
I'll be raffling every polybag I review this year in one big lot, all 260 sets (with the possibility of more). Each set will be individually stored in a ziploc baggie complete with the extra pieces, instructions, and the actual polybag bag it came in. The cost of a raffle ticket is just $1 USD and you can enter as many times as you want. Send a PayPal payment to paypal@fbtb.net for $1 USD for every ticket you want to purchase. DO NOT send one payment for multiple entries i.e. do not send one $5 USD payment for five tickets; five $1 USD payments must be made instead. Raffle is open to everyone in the world except where raffles are illegal. Be sure to put "POLYBAG RAFFLE" in the notes section of the payment in order to be entered successfully. Winner will be drawn sometime early January 2023 and contacted at the PayPal email address the payment was sent from to arrange for delivery. For a running list of all the sets that you can win, check this Google spreadsheet.