Now this is a Batmobile I can get behind! Today's polybag is 30446 The Batmobile which is based on the Batman v. Superman Batmobile. It looks like this:
This is a model kit but I have to believe it's a fairly good representation of the vehicle. And this is the model we end up with from the polybag:
Not the best representation. It's got the overall shape down from the triangular wedges in the back to weird fenders covering the front wheels.
These 1×1 with top clip plates are inverted to act as the giant intakes. It's a pretty clever implementation, attaching it to a and honestly probably way more complicated than this set deserves.
It also has two different sized sets of wheels between the front and rear. It's also wider at the back than at the front.
And speaking of the rear, there's an trans-orange cone for the requisite flame exhaust.
Now, like I said, it's not the best representation. Not much could be done at this scale but I think the general feel and shape is there. The main reason I like this set is that it feels hefty. It feels solid just picking it up.
The sides of the vehicle is snotted on. The area between the cheese slope and grille slope acts as natural finger rests for you to grab the Batmoible and vroom it around.
Does It Suck or Does It Rock?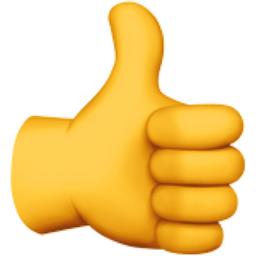 This set rocks! Mini Batmobiles are a hit and miss (just like the movies!) but this one, unlike the movie it's licensed from, is a hit. I like the heft of it, it rolls well, feels solidly built and is just a fun mini to vroom around. You could do worse, which LEGO has done, but this one's a good one.
Sponsorship
There's no sponsor this week, and with sponsorships lasting a whole week, you can get plenty of exposure for mere pennies. Pennies I say! Want to sponsor a review? Send me a message to admin@fbtb.net or hit me up on discord of the polybag set you have that you want me to review. If selected, in exchange for the set you'll get a mention right here in the review post and a link to your website or social media account or just about anything else.. Nearly free advertising, so what's stopping you?
You Can Win This And Every Other Polybag I Review This Year
I'll be raffling every polybag I review this year in one big lot, all 260 sets (with the possibility of more). Each set will be individually stored in a ziploc baggie complete with the extra pieces, instructions, and the actual polybag bag it came in. The cost of a raffle ticket is just $1 USD and you can enter as many times as you want. Send a PayPal payment to paypal@fbtb.net for $1 USD for every ticket you want to purchase. DO NOT send one payment for multiple entries i.e. do not send one $5 USD payment for five tickets; five $1 USD payments must be made instead. Raffle is open to everyone in the world except where raffles are illegal. Be sure to put "POLYBAG RAFFLE" in the notes section of the payment in order to be entered successfully. Winner will be drawn sometime early January 2023 and contacted at the PayPal email address the payment was sent from to arrange for delivery. For a running list of all the sets that you can win, check this Google spreadsheet.