I want to say that LEGO's put out a bunch of Batmobile polybags, because it feels like they should have. Mini models of Batmobiles as polybag sets seems like such a natural fit, like they should go together like peanut butter and chocolate. Today's polybag, 30161 Batmobile, is only one of three in this 'A Year of Polybags' project.
As far as I can tell, it's an original design not really based on any LEGO set. It's certainly not based on any official renditions of a Batmobile from DC Comics/Warner Bros, but that's par for the course: the DC Super Heroes license saw LEGO create their own original versions. Some were great, some were not so great. This polybag version is kind of great.
Its design is kind of neat. If you didn't know it was a Batmobile and saw it for the first time, you'd most likely guess that it was a batmobile. There's no bat-like shape to it, no wing pieces, not even a logo, but it still screams Batmobile.
Maybe it's because of the flames shooting out the back.
Maybe it's because its elongated form kind of looks like a Batman mask? Kind of? Okay, maybe that's a bit of a stretch. Here you can see it's got turn signals up front.
Its also got brake lights in the back, which is kind of weird. The Batmobile is not exactly street legal and I doubt it would be followed by anything other than cops, so why would it need brake lights? Plus, Batman doesn't strike me as someone who would stop at red lights while in the Batmobile.
There's this gap on each side of the car that gives it some visual interest. It's kind of a bad angle, but you can see the long 1×4 tiles flowing right into the flared mudguard element just under the trans-smoke parts used for the windshield. It seems a bit weird, but I totally dig it.
Does It Suck or Does It Rock?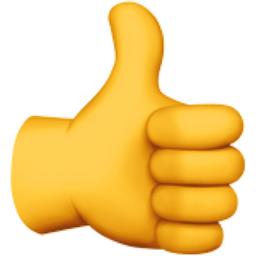 This set rocks! Make a car that Batman would drive. That's pretty much the only directive anyone really needs to make a Batmobile. That being said, designs can either suck or rock and we're lucky that this one is a good one. Being in mini form offers a constraint not normally seen in larger sized sets, so it's a wonder that such a small rendition can be done so well. There needs to be more Batmobile polybags, especially if they're all neatly designed like this one.
Sponsorship
There's no sponsor this week, and with sponsorships lasting a whole week, you can get plenty of exposure for mere pennies. Pennies I say! Want to sponsor a review? Send me a message to admin@fbtb.net or hit me up on discord of the polybag set you have that you want me to review. If selected, in exchange for the set you'll get a mention right here in the review post and a link to your website or social media account or just about anything else.. Nearly free advertising, so what's stopping you?
You Can Win This And Every Other Polybag I Review This Year
I'll be raffling every polybag I review this year in one big lot, all 260 sets (with the possibility of more). Each set will be individually stored in a ziploc baggie complete with the extra pieces, instructions, and the actual polybag bag it came in. The cost of a raffle ticket is just $1 USD and you can enter as many times as you want. Send a PayPal payment to paypal@fbtb.net for $1 USD for every ticket you want to purchase. DO NOT send one payment for multiple entries i.e. do not send one $5 USD payment for five tickets; five $1 USD payments must be made instead. Raffle is open to everyone in the world except where raffles are illegal. Be sure to put "POLYBAG RAFFLE" in the notes section of the payment in order to be entered successfully. Winner will be drawn sometime early January 2023 and contacted at the PayPal email address the payment was sent from to arrange for delivery. For a running list of all the sets that you can win, check this Google spreadsheet.