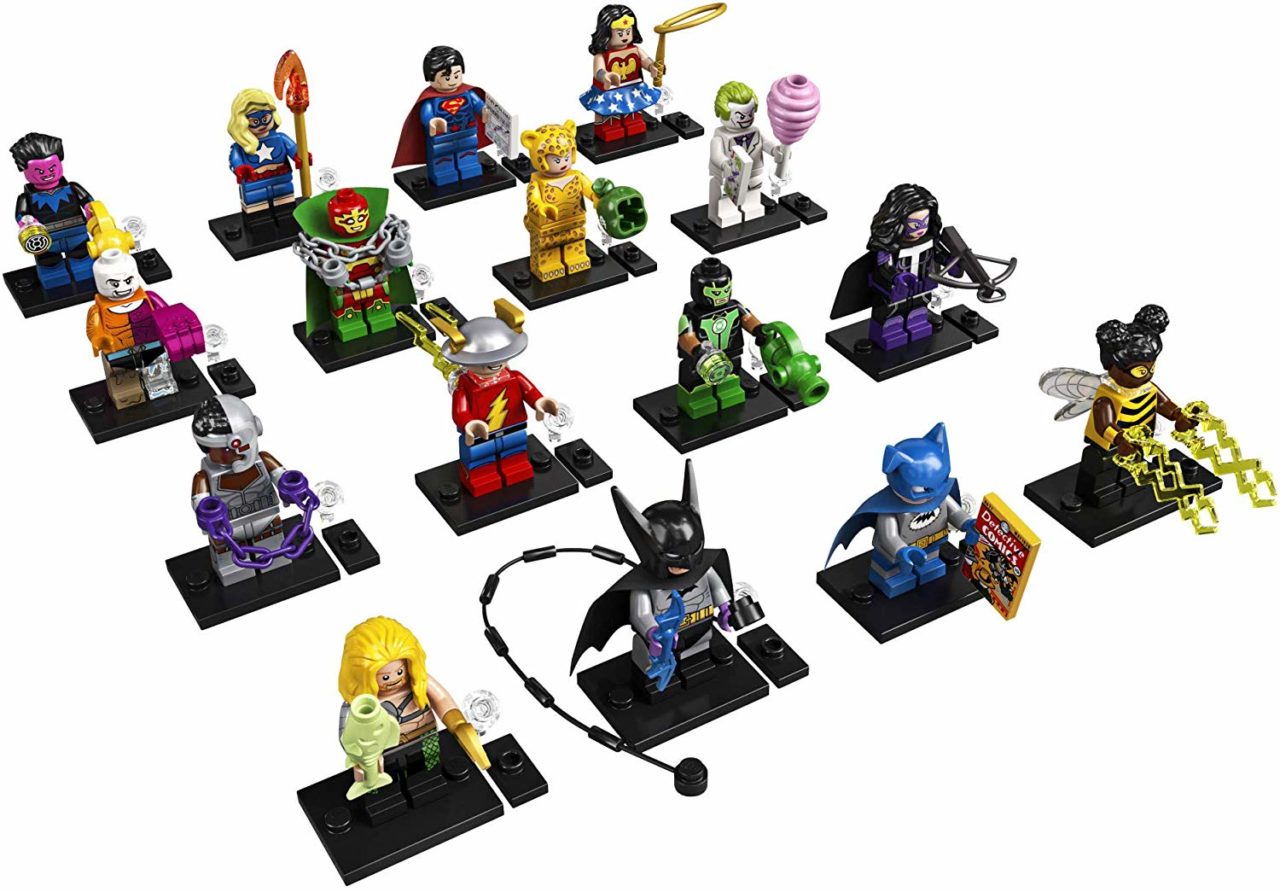 Amazon and LEGO Shop@Home are now selling the DC Super Heroes Collectible minifigures. A couple of things you should know:
Amazon has a purchase limit of 27 per order. Don't know how they came up with that number. LEGO will sell you 50 at a time which is lame because there's 60 in a box so why not up the limit to 60 so people can just get a whole, unopened box? You might be able to call them or walk into a store and see what they can do for you though if you're a box-buying kind of person.
Price has gone up to $4.99 instead of the usual $3.99 that we've been used to with previous CMF lines.
The individual bags are larger, and the caped figures come double-bagged so doing the feelsies test to figure out what you have is made slightly more difficult but not impossible.
There are 16 figures to collect. Here's a list: Aquaman, Batman, Bat-Mite, BUMBLEBEE, Cyborg, The Flash, Green Lantern, Metamorpho, Mister Miracle, Sinestro, Wonder Woman, Superman, The Joker, Huntress, The Cheetah, Stargirl.
Walmart has a third-party seller that has some of the individual figures for sale for more than double the cost of a single blind pack. Still, if that's more up your alley, take a look at what's listed.
As usual with these kinds of posts, FBTB may make a small commission from any sales generated from clickthroughs.