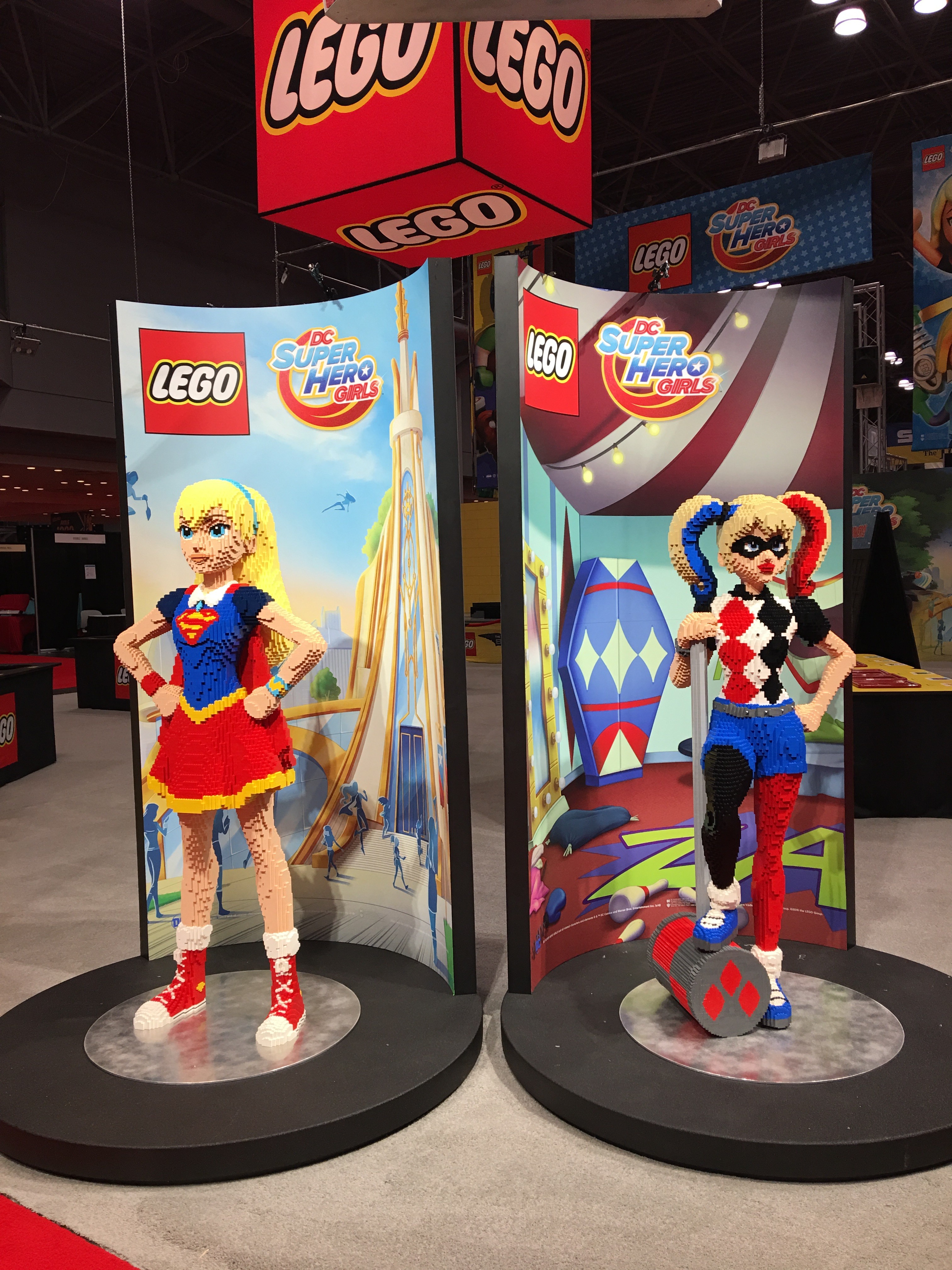 Can't make the NYCC this year? Neither could I but I got sent pictures of the booth early this morning and thought I'd share what LEGO has in store for show attendees.
Based on how the booth is set up, you'd think was just another DC booth. The two themes that are dominating LEGO's booth space this year are The LEGO Batman Movie and DC Super Hero Girls. Giant banners hang from the ceiling depicting some of the main characters from both lines, while their impressive triptych mosaic hangs over the floor and slowly rotates:
The first picture shows both the life-sized Supergirl and Harley Quinn statues. They are oh so very slightly different than the minidolls they are based but regardless, they look fantastic, so much so I can't decide which one I like better.
The booth has all of six of the announced DC Super Hero Girls sets on display in their showcases:
Next up are some more pics of sets from The LEGO Batman Movie, including the Batmobile set and the back of Arkham:
Here's a list of events that they're running, in case you're at the show and need to know what's going on: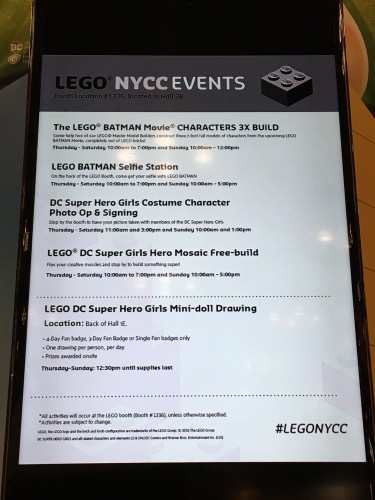 Kids old and young alike can partake in the mosaic free builds:
And making another appearance since it's first showing at this year's San Diego Comic Con, the Batman selfie station is available for use:
One of these year's I'm going to make it out there.