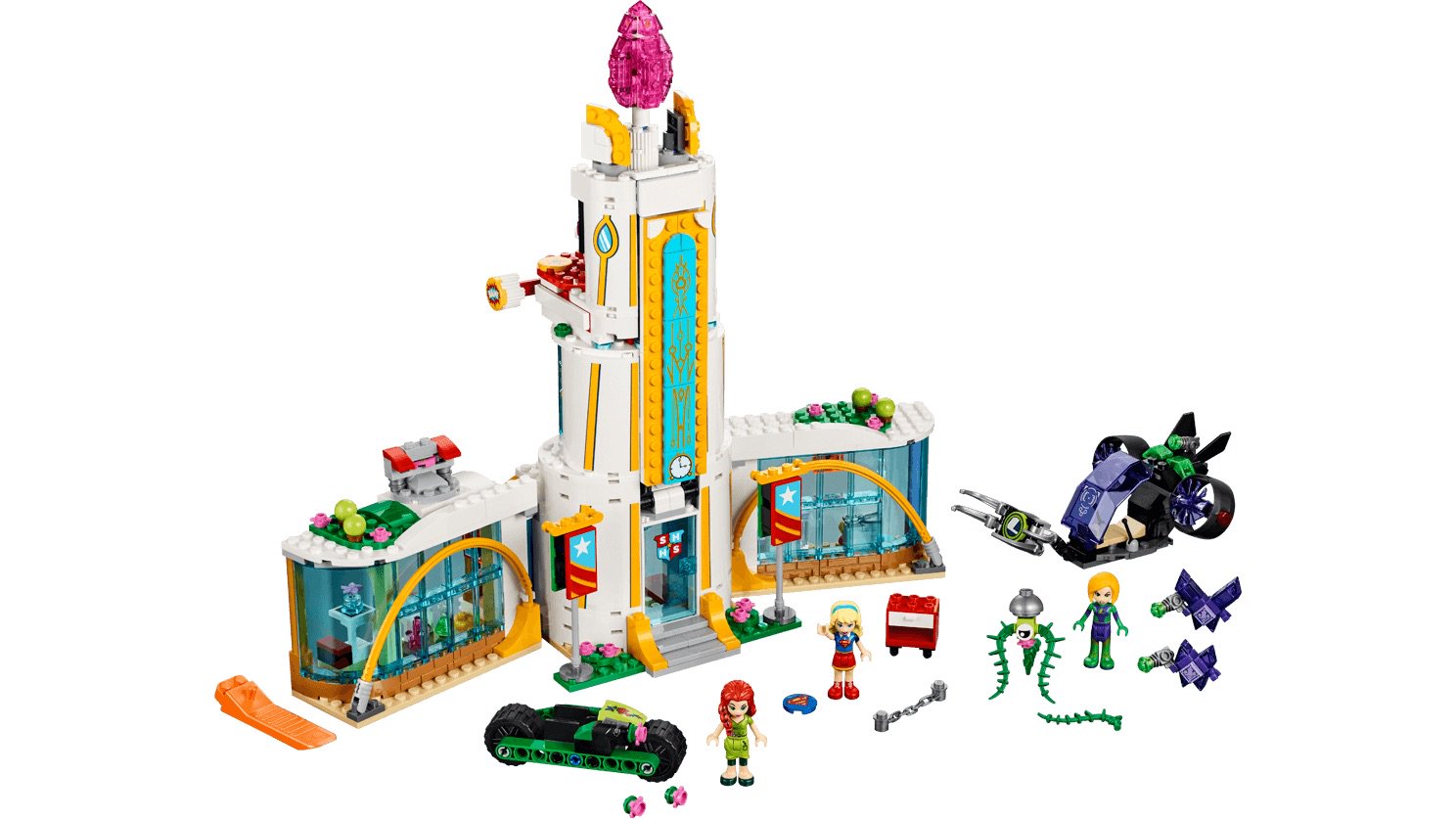 LEGO has finally revealed the first three sets in the LEGO DCComics Super Hero Girls theme, which used the Friends mini-dolls and blends with a lot of different product offerings in the Girls theme. It's kind of shocking that these took so long to show up, since they were first announced in a press release sometime back in 2015. There have been dolls, figures, and dress up toys in the overall theme for over a year now, so LEGO is the last one to the party here.
This is about the best (for my daughter) and worst (for my wallet) development for me. My daughter already has claimed all of my Mighty Micro figures and Friends minidolls, so these will enter into the mix. Sadly, the over-arching theme for the Super Hero Girls is DC-only, so it doesn't seem likely that we'll see Marvel ones anytime soon. Disney is overly protective of the Princess line, and doesn't see to realize that some girls want to pretend to be Elsa and Spider-Gwen.
The initial lineup is solid, though there is one very big, Wonder Woman, omission. Lena Luthor is the one I don't think I've seen in the other toys, either, but it's still a good little mix. I'm especially excited for that Batgirl set, since that looks to be a straight-up swooshable set, which is extremely rare in the Friends lineup.
LEGO @DCComics Super Hero Girls have arrived! Meet Supergirl, Batgirl, Poison Ivy, Harley Quinn, and Lena Luthor. #LEGODCSuperHeroGirls pic.twitter.com/GyaMQsAcQH

— LEGO (@LEGO_Group) October 3, 2016