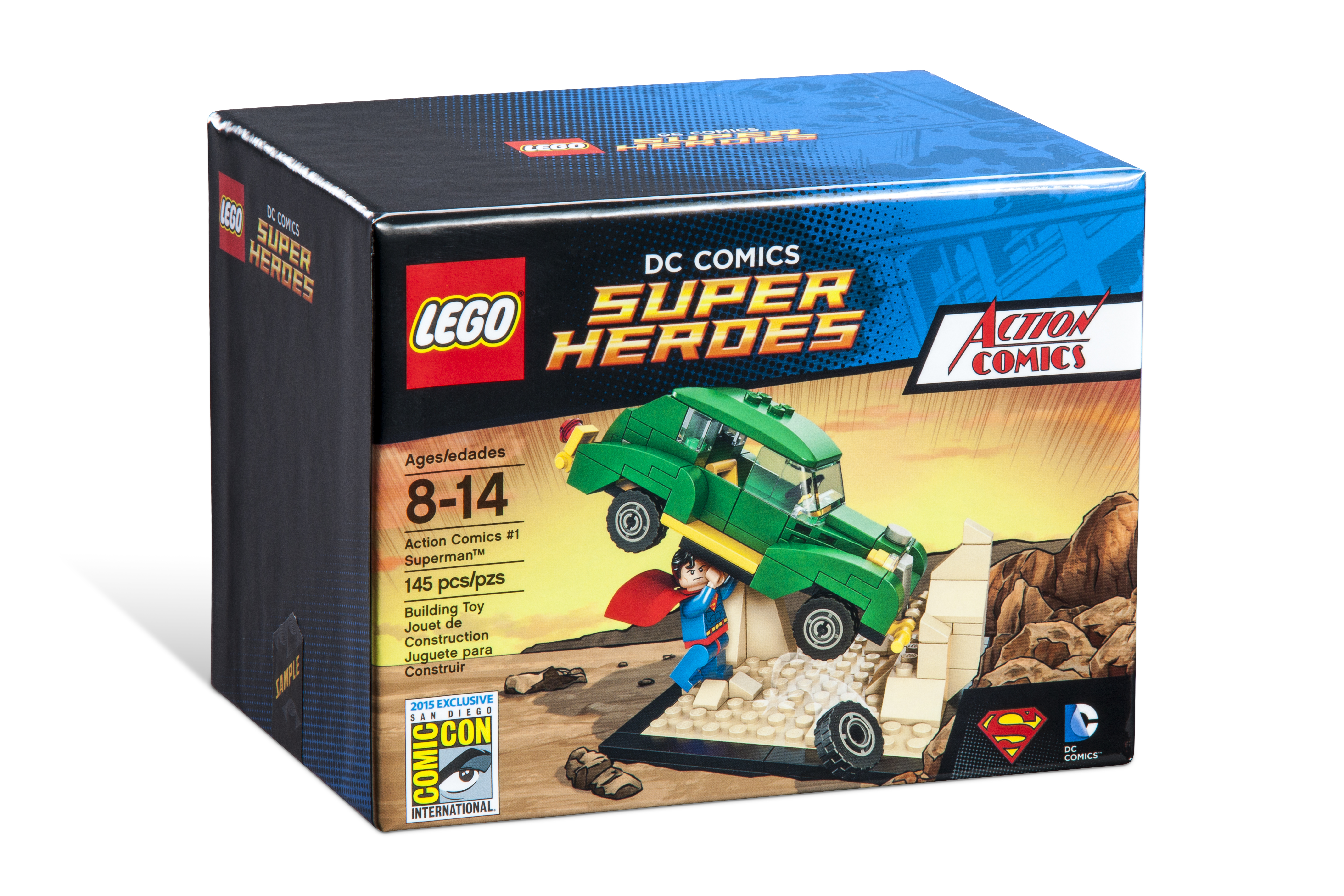 Now that Preview Night is behind us, it's time to focus on the future… the future known as today! Today being Thursday July 9th, there are a couple of LEGO related items you should be aware of:
7:00am LEGO DC Comics Super Heroes Action Comics #1 Superman Ticket Distribution
Upstairs in the Sails Pavilion. As far as I know, this is still a random ticket draw kind of thing and not really a first come first serve kind of thing. One draw per person per day while supplies last. Once you get a winning ticket you'll be able to purchase the set at the LEGO booth located downstairs at #2829.
12:30pm Minifig Giveaway – Arsenal
Upstairs behind the Sails Pavilion. As far as I know, they will employ the same method they used last year involving iPads and badge scanning. One try per person per day while supplies last.
3:00pm to 7:00pm LEGO Dimensions Hands-On Demo
Legends Ballroom 1 & 2, Hard Rock Hotel
Come try out the Doctor Who level in LEGO Dimensions and get a free art print featuring Doctor Who and Portal characters. Pre-order from the GameStop Kiosk to get a free t-shirt. There will also be an autograph signing with Bob Gale, Co-Writer, Back to the Future from 4:00 – 5:00pm.
6:00pm – 7:00pm DC Comics Meets LEGO Art
Room 25ABC
Creativity reaches superheroic heights as brick artist Nathan Sawaya reveals the new The Art of the Brick: DC Comics exhibition. Renowned comic book artist and co-publisher of DC Entertainment Jim Lee will draw live the concept for a brand new Batmobile that will be included in the exhibition. Joining in the discussion are production team members Brandon Griffith and Tommy Williamson. Q&A moderated by TV host Victor Lucas (Electric Playground). There will be giveaways at this panel.
Also happening today is the reveal of the new LEGO Ninjago set, 70751 Temple of Airjitzu. I'm not sure what time, maybe 11:00am? Once revealed it will be on display all day but that frosted glass makes it difficult see.