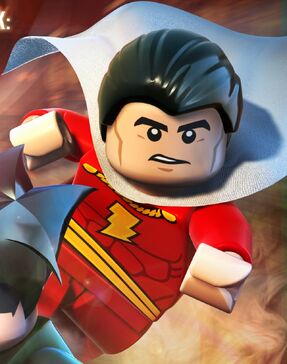 Huw over on Brickset has shared a tip eagle eyed LEGO fan blueduck78 found on ksitetv.com:
"Join ever-informed, fancentric WAC Podcast hosts George Feltenstein, Matthew Patterson, and DW Ferranti as they give fans a look at the upcoming DVD release of the popular 1970s series Shazam! The series' own Billy Batson, Michael Gray, will be on hand, and an exclusive, limited-edition Shazam! LEGO figure will be awarded to a lucky number of fans in attendance."
A LEGO employee even popped by to confirm there would in fact be a LEGO presence at both the San Diego and New York Comic Con this year. While this is no surprise after last years DC exclusive Batman, Superman and the coveted Green Lantern figures, I'm sure some may be surprised by the choice of the character. Rest assured, we are working hard to get more info about the available exclusives and stay tuned for more info as it comes in.